Showbiz
Shatta Wale's 'Ayoo' And 'My Level' Feature On Netflix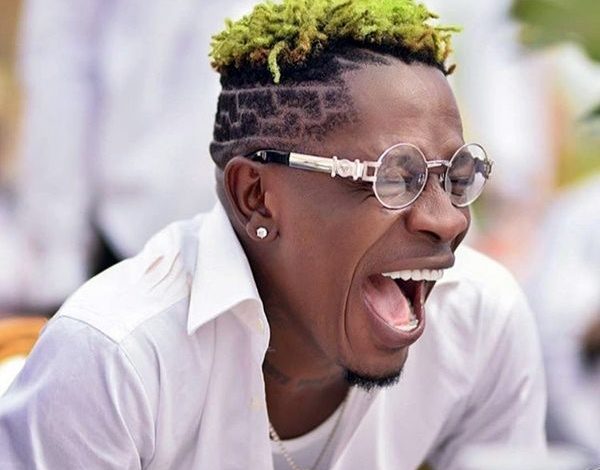 He may be controversial and his style of attracting attention may not be the best but Dancehall artiste, Shatta Wale continues to prove his mettle as a force to reckon with in his field of endeavour.
Although he has been chalking several feats since he hit the limelight as Shatta Wale(he was formerly Bandana) more than a decade ago, the music business of the Taking Over artiste had a major boost on the international market when he collaborated with Beyonce on the song, Already which featured on the latter's album, The Lion King: The Gift.
Applause for Shatta's talent got louder last year following the release of the official video of Already in July and it seems there's no stopping for the Vodafone Ghana Music Awards(VGMA) 2014 Artiste of the Year as he continues to make bigger exploits on the global entertainment scene.
On Wednesday, February 3, Ghanaians woke up to more pleasant news about Shatta's songs, Ayoo, Mama Stories and My Level featuring on Black Beach, a Spanish movie currently showing on movie streaming site, Netflix.
Directed by Esteban Crespo, Black Beach shot in Ghana, Spain and Belgium tell the story of a lawyer with a promising future who is forced to deep dive into his past when he agrees to negotiate with an old friend turned kidnapper.
Shatta Wale announced the welcome news on his Twitter handle on Wednesday, February 3—"Three Shatta Wale songs featured in Spanish movie titled Black Beach. It is on Netflix now".
And since the tweet, fans of Shatta Wale have been expressing their excitement on the latest feat.
A fan, Pearl Asiamah, "Black Beach used my ultimate Wale's song. Ayoo is even God's favorite la. Thank 1 Don for us wai. Always flying high the flag of GH
Another fan, Flex K Germai also wrote, "The Ghana Music Saviour" this is what Abena Aboagye had to say, "Was very proud watching and instead of singing Ayoo, I was just shouting Wale eiiii, Wale iiiii".
Source: Graphiconline.com