Showbiz
Serving God is a personal affair – Akwaboah Jnr. on recording gospel music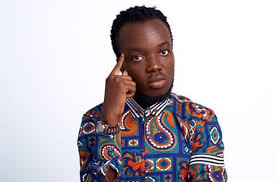 Gladstorm Kwabena Akwaboah Jnr., popularly known as Akwaboah has emphasized that as a Christian, serving God is a personal affair.
The multiple award-winning singers said, doing such music has nothing to do with one's closeness to his maker.
"Worshipping God or knowing God is a personal affair," he told Franky 5 on Hitz FM's This is Gospel show.
Akwaboah and other singers have been heavily criticized after he featured on a gospel song by Celestine Donkor entitled, 'Yedawase' to wit 'We Thank You, God'.
The song also features Afro-soul musician and songwriter, Efya, and gospel musician, Maa Cynthia.
According to the Ghanaian singer-songwriter and producer, someone in the industry shared some derogatory remarks on air about him featuring on a gospel song, because he is seen as a secular musician.
"I started hearing people talking negatively about me and I think a brother talking about Efya and I being on the same song with Celestine Donkor. Some people were saying things that weren't really cool in my spirit," he said.
"And I was like, you don't even know me," he added.
He disclosed that he is a staunch Christian who has been worshipping with the Parliamentary Chapel International for almost 21 or 22 years.
Akwaboah said Apostle Francis Amoako Attah is his pastor or godfather and will attest to his closeness to God.
He said it is unfair and judgemental of people to think because someone records secular music, they are of the world and not of God.
"If people sit back, or if some people sit back and say sɛ yɛyɛ awiase fuor aa wonim nea woka, [if someone sits back and judge you to be worldly, the person doesn't know what he/she is saying]"