SPORTS
See the 8-year-old who surpassed Neymar, Messi to become Nike's youngest signing [PHOTOS]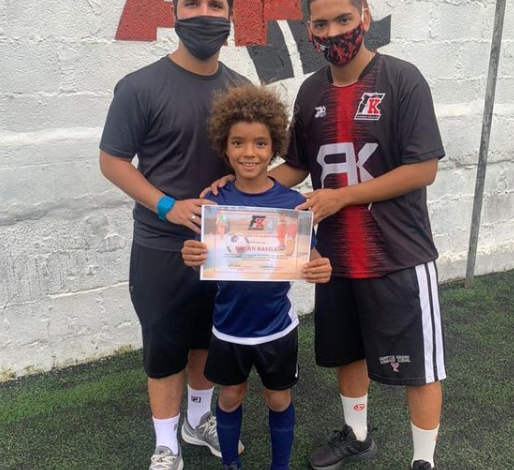 Eight-year-old Brazilian, Kauan Basile, has found himself in some good company after he was signed by sportswear giant Nike.
Not only has Basile joined stars like Lebron James and Cristiano Ronaldo as global ambassadors for Nike, but he has also surpassed both Neymar and Barcelona's Lionel Messi to become the youngest footballer ever signed to the brand.
Basile, who currently plays in Santos' youth side, has reportedly signed a three-year deal with Nike.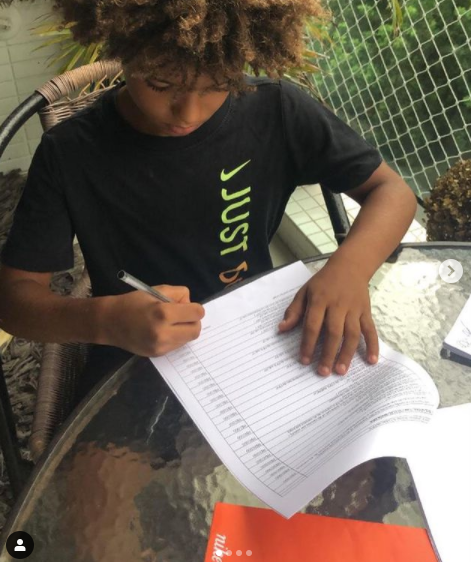 Although Messi and Neymar signed with Nike early in their careers, they weren't actually the brand's youngest signings.
That honour fell to Real Madrid's Rodrygo who also signed for Nike while he was at Santos, at age 11.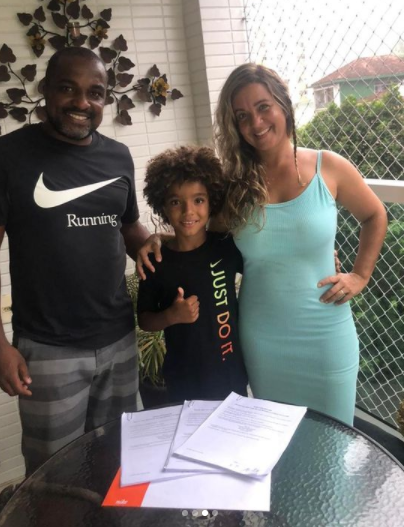 Yet another Santos alum, Neymar, was tapped up at the age of 14 while Messi was a year older when he signed with Nike.
All three have now been surpassed by Basile who has already begun receiving plaudits.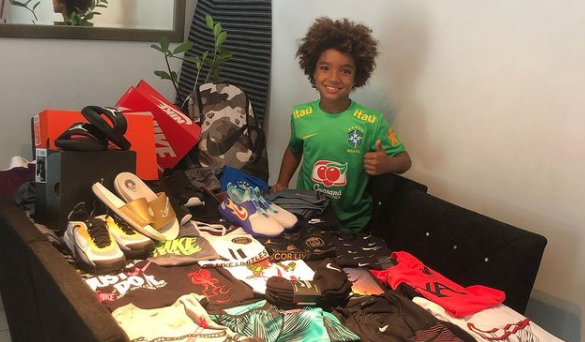 The excited youngster posted on Instagram in Portuguese: "19.01.2021; a very special day for me and my family. I signed my first contract with @nikefootball at the age of 8"
"What immense happiness. I just have to thank God for everything he has been doing in my life, thanks @rodrigoarantesfreitas for the confidence, we are together!!"
Basile has been showered with gifts from Nike including football boots, jerseys, and shorts.
He currently plays in Santos' U9s futsal team and was named player of the tournament at 2019's Sau Paulo Futsal Championships.