Showbiz
Sarkodie commends Black Sherif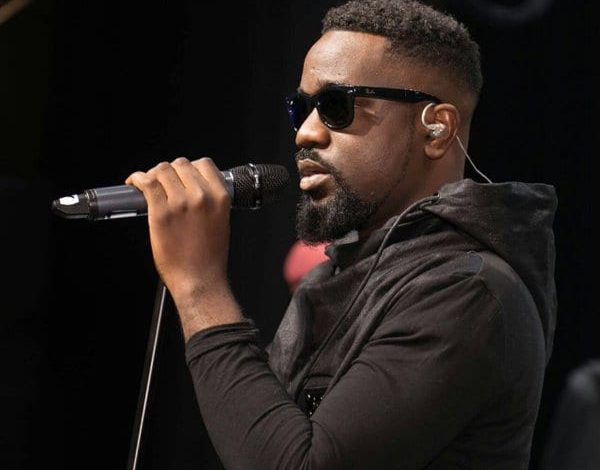 Popular Ghanaian rapper, songwriter and producer Michael Owusu Addo, popularly known as Sarkodie, has praised Black Sherif for his exploits in the music industry.
According to him, Black Sherif's hard work and determination to succeed have helped him successfully carve a niche for himself, and is now a force to reckon with when one talks about music.
Sarkodie said that he appreciates Black Sherif's contribution and commitment to Ghana music by giving Ghanaians all the hit songs.
Speaking at Black Sherif's private cocktail over the weekend to celebrate his debut album, Sarkodie said Black Sherif has won not only Ghanaians' hearts with his work but international fans as well.
The 'Year of Return' hitmaker stressed that he was happy that the hard work of Blalck Sherid is being recognised, and urged him to work extra hard to enable him to maintain his image on the music scene.
"International Blacko, I think it's how every Ghanaian feels and we all feel super proud. I went to South Africa to shoot my new project and I went to the club and it's Blacko's music (playing)," he said.
Sarkodie added that, "I am talking about the biggest song that the people are looking at, the highest peak and to see that and knowing that it is coming from my country makes me super proud."
The 'Highest' rapper said that despite the success Black Sherif has chalked in his career, he would go further than this.
Sherif, who needs no introduction in Ghana's music industry, has been in the local music space for some time now and is among a few emerging artistes who have the ambition of taking the country's music industry to the next level.
Since his entry into the Ghanaian music industry, he has won the hearts of many music lovers in the country with his style of play.
The talented young singer and songwriter has been working hard on his craft and is now ready to take the country by storm with his musical works.
Black Sherif made significant career progress following the release of 2021's 'First Sermon' and 'Second Sermon' singles, which went viral. A remix of his 'Second Sermon' featuring Burna Boy gave him further reach across Africa and beyond.
Prior to that, he earned online traction with his singles 'Money', 'Cry For Me', and 'Destiny', which were released in 2020. Later, he dropped 'Money (remix)', 'AdeaKye', and 'Ankonam'.
In June 2022, Boomplay announced Black Sherif as the first Ghanaian artiste to surpass 100 million streams on their platform.
Source: Daily Guide