POLITICS
Sack Nzema East MCE Now – Angry NPP Youth Demand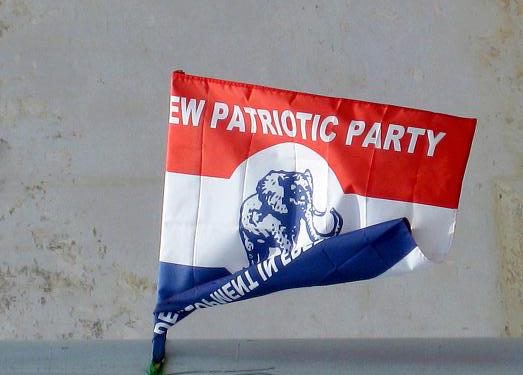 Angry youth of the New Patriotic Party (NPP) in the Nzema East Municipal District Assembly of the Western Region are calling on President Akufo-Addo to as a matter of urgency remove the Municipal Chief Executive (MCE) of the area from office.
To them, Hon. Frank Okpeyen since his appointment into office after the party won power from the NDC in the 2016 elections has been incompetent and as well engaged in several disrespectful showcases to traditional leaders, refusal to bring development to the area among other things.
The group by name Train for Change (TFC) in a statement signed by its Secretary, Rexford Asmah indicated that, the actions of Mr. Okpeyen are deepening the cracks within the party in the constituency.
Listing a number of pleads, the group noted that, "We will like to say that in all the 275 constituencies, EAG was the best in terms of relationship between the MP and MCE but such good rapport didn't help the party to maintain its power in the up gone 2020 general elections in EAG because the truth was left out on the table of these two prominent leaders. Why are we saying that? Since the time the President appointed Franko MCE, he has no means corrected Hon Catherine when she goes wrong (sidelining some good and hardworking NPP faithful's who fought hard for the party then and also not creating spaces for the right thing to be done when it comes to voting for polling station executives and constituents executives all these were done by self-imposing).
We want to appeal again to the President Nana Addo not to re-elect or appoint Hon. Franko MCE simply because of his attitude and character towards our own Chiefs and party faithful's. He Franko became too proud because he has Hon. Catherine on his side so he was too proud and arrogant not respecting his own chiefs and party faithful's and that created a room for our opponent the NDC to use that as their campaign message to convince people not to vote for Nana Addo and Catherine because he Franko can't do anything on his own which was true. Anytime you visit him what he will say is LET WAIT FOR MADAM TO COME.
We appeal to the President that MCE Franko didn't perform because under his own watch our party office was taken from us because they were not paying the rent and they were using Hon. Catherine Afeku own residence as party office where all the things from region or national were kept there, so we want to ask if truly he worked why such happened under his watch?. The NDC characterized on such to convince people not to vote for our Hardworking MP and Nana Addo because they don't love us, for if they do why no party office for NPP in EAG?
We appeal to the office of the President again not to re-elect MCE Franko in his last term in office because party faithful's were not properly supported and their support where only for their families and friends which even they don't belong to the party and hasn't worked for the NPP party in EAG.
Lastly we plead to the office of the president not to re-appoint Franko MCE because under his own watch first time in our history we lost votes in All the Gwira communities because the MP together with His MCE went there to fire gunshot which was done by MP's police guard where there wasn't any challenge or any sign of war at that area. And such disrespect annoyed the Chiefs at Gwira to vote against our Hardworking Nana Addo and Hon. Catherine."