POLITICS
Revert to core values, principles of NDC — Panelists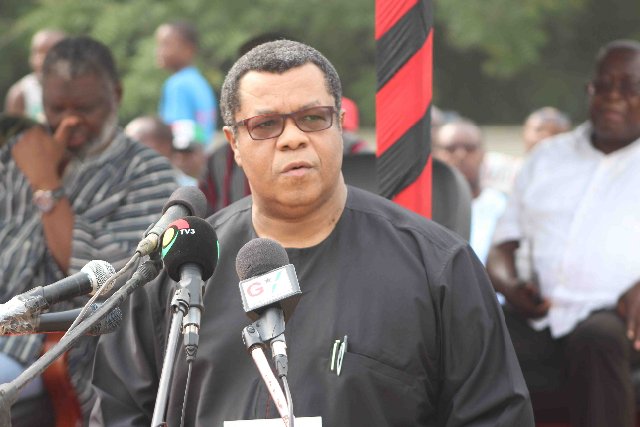 Some stalwarts of the National Democratic Congress (NDC) have called on the leadership of the party to revert to its core values and principles of participatory approach in dealing with issues.
They said any attempt by the NDC to deviate from its core values and principles of probity, accountability and participatory democracy could keep the party out of political power for a very long time.
Dr Benjamin Kunbuor, a former Minister of Health and Defence; Mr Augustus Goosie Goosie Tanoh, a leading member of the party, and Ms Ebi Bright, the NDC Tema Central Constituency parliamentary candidate in the 2020 general election, made the call at a forum on the theme "Securing the NDC's future".
The forum, an NDC Democratic Platform initiative held last Saturday, at the Rotary Centre at Community Five in Tema, was organised by the United Cadre Front, The Progressive Intellectuals and Organising for Ghana.
The forum offered an open constructive discourse on the challenges of social democracy in Ghana and the way forward for the NDC.
Dr Kunbuor stressed that as a social democratic party, the NDC needed to operate on scientific principles and not on conspiracy in little corners.
He said a reorganisation of the party must not be buried in succession talks such as who would become the flagbearer for the next general election but rather a change in attitude rooted in the values and core principles of the NDC.
"When people talk about the new NDC, it should be newness of attitude, commitment and things that will re-energise the party. If you choose to be new by playing the games of other political parties, you can never win," he said.
Mr Tanoh said for the NDC to return to its powerful roots, the party ought to unlock what he termed the national gridlock by speaking to, mobilising and organising the people to address the myriad of socio-economic crisis facing them.
"To do so, the party must, in my humble opinion, do a lot of honest and open self-criticism and ask itself some critical questions," he said.
For her part, Ms Bright called on the leadership of the party to evolve long-term strategies that make the NDC an attractive and formidable party.
A former Member of Parliament for Keta and former Minister of Trade and Industry, Mr Dan Abodakpi, who chaired the function, said he was optimistic that the forum would contribute to enriching and strengthening the NDC.
He said securing the NDC's future would mean that each member of the party had to go back to the founding principles of probity, accountability and participatory democracy.
Source: Graphic.com.gh