LOCAL NEWS
Reopening date for SHS 3 students moved to May 5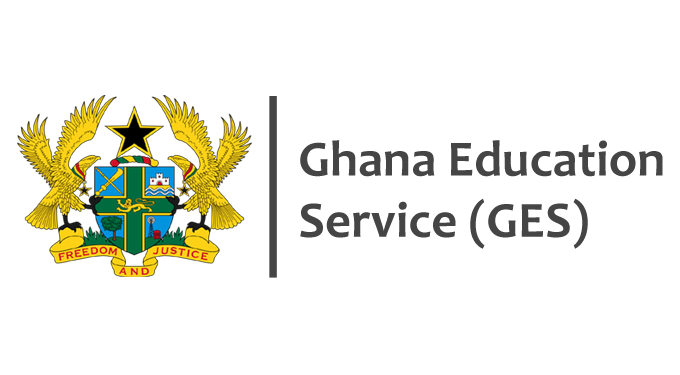 The Ghana Education Service (GES) has rescheduled the reopening of schools for form 3 Senior High School students to May 5.
According to the service, this followed a proposal from the Conference of Heads of Assisted Secondary Schools (CHASS).
The form 3 students were to have reported to school today 6th April and be in school until 28th May 2021.
They were then to have gone on Vacation from 28th May to 29th June 2021.
"The current arrangement, therefore, means that when the final year students report on 5th May 2021, they will be In school until they write their WASSCE," a GES statement noted.
"Management of GES, therefore, considers this, as a better option where the students will not break their instructional period and have their full 1,080 hours needed prior to the final examination."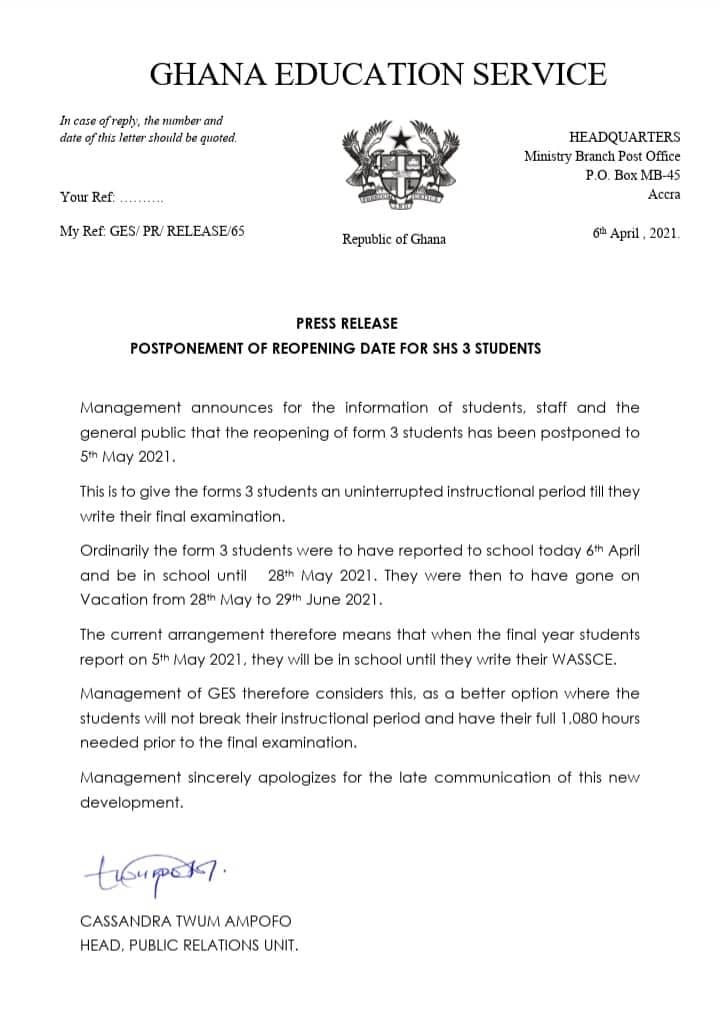 The new directive overrides a previous timetable released by the service and applies to all third-year students in a single track and double track schools.
All other arrangements on the calendar remain unchanged.
The announcement today comes as students were to return to school from the Easter break.