NEWS
President inaugurates science SHS at Abomosu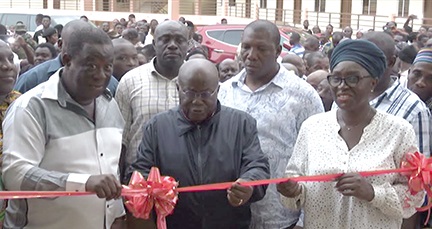 A new Abomosu Senior High Science, Technology, Engineering and Mathematics (STEM) model school at Abomosu in the Atiwa West District in the Eastern Region has been inaugurated by the President, Nana Addo Dankwa Akufo-Addo.
The school consists of a two-storey administrative block, a three-storey girls dormitory, a two-storey boys dormitory, a library, an ICT centre, two bungalows for the headmaster and his assistant, a dining hall with a kitchen attached, an assembly hall and 24 classrooms.
The project which started in 2019, and can accommodate 3,000 students, is one of the nine Ghana Education Trust Fund (GETFund) projects being constructed in the country.
Facility
The President inaugurated the facility last Saturday during his three-day working visit to some parts of the region.
According to President Akufo-Addo, the facility would promote the study of ICT, science and mathematics-based subjects which, he said, were necessary for the accelerated development of the country.
"STEM education is what is needed in the world, particularly, in the country because it is the future of our children," the President added.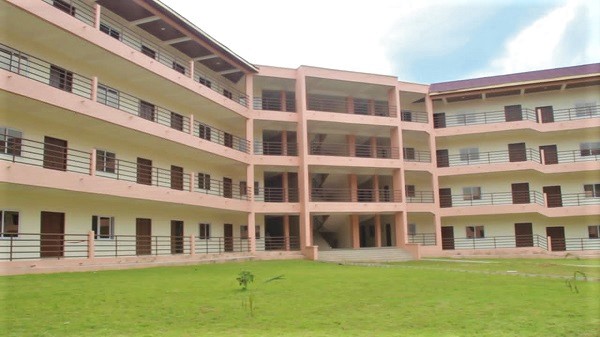 He urged management of the school to ensure that majority of students were admitted from Abomosu and surrounding communities.
The President also advised they take good care of the facilities since their prolonged usage would benefit more children and generations yet unborn.
He thanked the chiefs and people in the area for their cooperation and support which led to the successful completion of the project.
The President later inspected construction works on the Abomosu Polyclinic, an Agenda 111 hospital project at Kwabeng in the Atiwa West District, and also inaugurated a 24-unit classroom block at St Martins SHS at Nsawam.
Enrolment
The Deputy Minister of Education in charge of Technical and Vocational Education and Training (TVET), Gifty Twum Ampofo, urged parents and guardians within the Abomosu area to take advantage of the model school and enroll their children and wards.
That, she said, would enable the students to pursue the sciences to support the development of not only their communities but the country at large.
Source: Graphic online