LOCAL NEWS
Power challenges are short term, we are fixing it – Energy Minister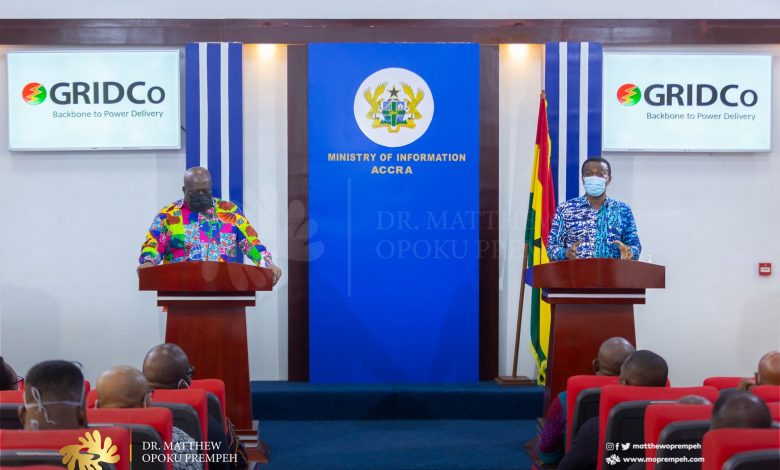 On the morning of Thursday April 1, at the threshold of the Easter break, the Minister for Energy, Dr. Matthew Opoku Prempeh, attended a press briefing by the Ghana Grid Company (GRIDCo) Ltd at the Ministry of Information on the recent power situation in the country.
The Minister, in his remarks, emphasized that the current power challenges in the country are not due to power generation or fuel shortages, but rather due to technical issues.
He further clarified that none of the current challenges are due to government owing any entity, and that Ghana has put in place mechanisms where every generator, transmitter and distributor of electricity is paid something regularly.
Dr. Matthew Opoku Prempeh disclosed that government is about to introduce a gas clearing house where funds will be made available to the suppliers of fuel for our generators. He gave an assurance to Ghanaians that the current difficulties are in the short term whilst we work hard to ensure reliable power supply.
Below are some photos from the conference: