LOCAL NEWS
Popular Kumasi contractor supports orphans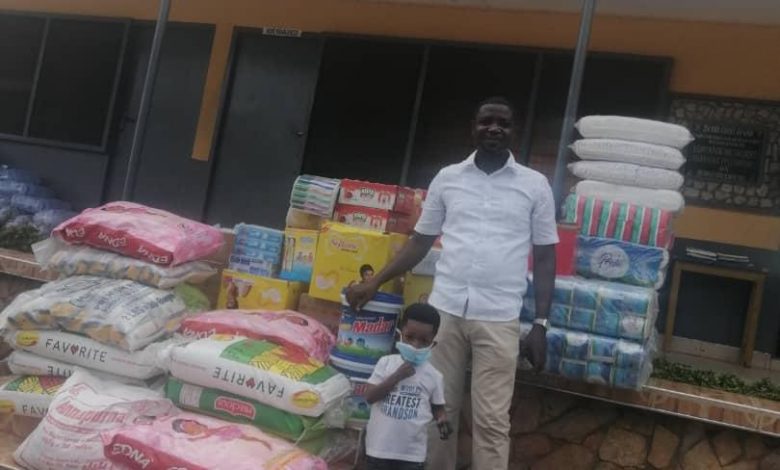 THE MANAGEMENT of the Kumasi Children's Home has taken delivery of assorted food items to support in the proper upkeep of the children.
The largesse was made possible following the timely intervention of the Chief Executive Officer (CEO) of Kokag Construction Company Ltd, Kwame Kodua, an estate developer.
Mr. Kodua, who turned 40 years recently, decided to mark the memorable day in his life by donating to the home in order to be a blessing to the children.
The items include bags of rice, cooking oil, fruit drinks, boxes of sardines, tomato pastes, washing powder, soaps, toothpastes and a bag of salt.
Among the items that were presented included liquid soaps, spaghetti, toothbrushes, boxes of mackerel, pampers and other consumables.
Mr. Kodua disclosed that the items which he presented was worth a staggering GHC 12,000, adding "the items also included toiletries and others".
According to the popular building contractor, it was blessing to give than to receive, promising that his positive action would not be a nine-day wonder.
Mr. Kodua said he would not hesitate to donate to the home again, urging the affluent in society to always support the needy in society.