Showbiz
Patapaa 'confesses' that his wife is pregnant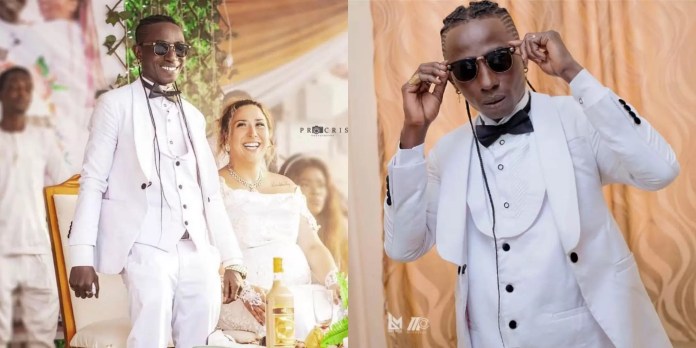 Patapaa has unknowingly confessed on Okay FM that is German wife is already pregnant.
This came about after Abeiku Santana asked him a tricky question that when will he hold an outdooring for their child and if whether he'll sponsor it?
In reply Patapaa told Abeiku: "Ei you like leaking information ooo. Or have you seen something in the stomach?
Because Mrs. Patapaa wasn't understanding the Twi, words such as 'did you see something in the stomach' and 'leaking' drew her attention to the fact that they were talking about pregnancy.
She quickly pulled Patapaa's hand and signalled him not to reveal anything.
Mrs. Amoah then told Abeiku Santana not to touch on that topic.
Clearly, you can see that indeed she's pregnant but she doesn't want the public to know.
Watch the video below: