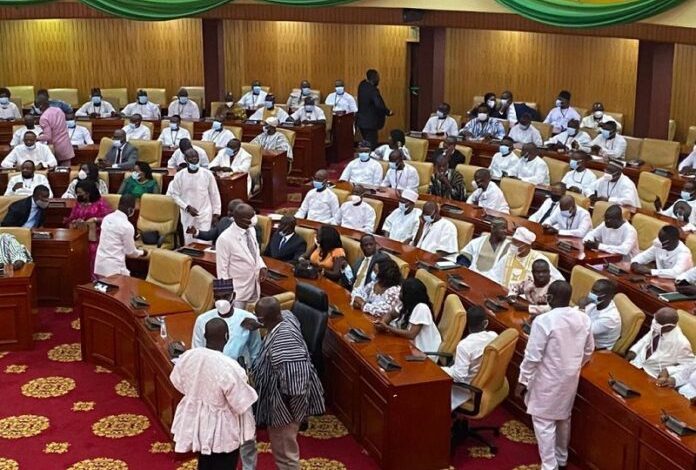 Parliament, will on Wednesday, December 21, 2022 adjourn its sittings, Osei-Kyei-Mensah-Bonsu, the Majority Leader and Leader of Government Business in Parliament, has announced.
Presenting the Business Statement for the week ending Friday, December 9 on the floor of Parliament yesterday, Mr Kyei-Mensah-Bonsu said the House had been programmed to sit on Monday, December 5.
That, he said, was to enable the expeditious consideration of the Budget Estimates and the passing of the Appropriation Bill, 2023 prior to the House adjourning sine die on Wednesday, December 21, 2022
The third meeting of Parliament for 2022 resumed from recess on Tuesday, October 25, 2022.
Mr Kyei-Mensah-Bonsu urged the Ministry of Finance, the other Ministries, Departments and Agencies (MDAs) as well as independent constitutional bodies to endeavour to submit their heads of estimate very early for consideration and approval.
Committees
"The Business Committee would liaise with the various committees and accordingly schedule committee reports on the estimates for presentation to plenary and consequential motions would be scheduled for debate by the House," he said.
Mr Kyei-Mensah-Bonsu noted that estimates in respect of MDAs would immediately upon receipt by the Table Office be transmitted to the secretariats of the relevant committees for action.
Contributing to the Business Statement, the Minority Leader, Haruna Iddrisu, said ministers who did not appear before the House in person to move motion for their budgetary allocations for their respective ministries would not be approved.
Minority Caucus
He said the Minority Caucus would not accept a representation on behalf of sector ministers adding that it was time ministers took the House seriously.
He reckoned that the House had been lenient to ministers in the past and it is time the practice was changed.
The Business Statement is usually presented on Fridays ahead of the coming week but it has to be presented yesterday because today, Friday, is a statutory public holiday.
Source: graphic online