Editorial
PAPA J GOES HOME: Loved, Cherished, Hallowed, Betrayed by NDC Goons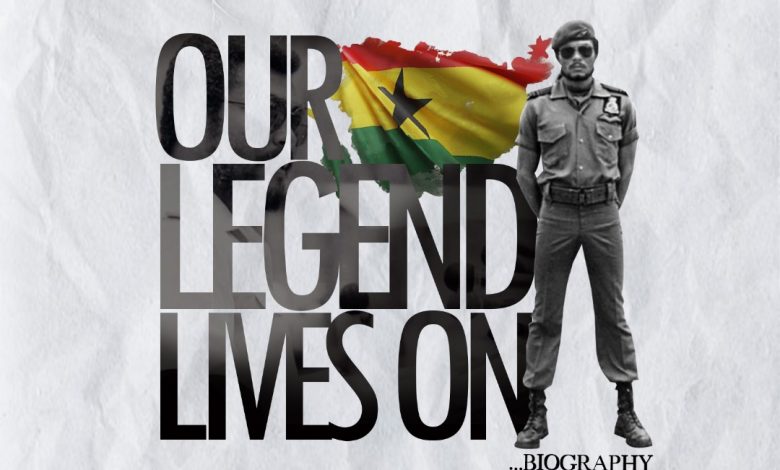 After tussles that are more political and mischievous than customary, Jerry John Rawlings, soldier, statesman, mentor, and sage goes home this week.
When he zoomed onto our political stage a time that elections had been won and lost in1979 by antagonizing political parties, no Ghanaian expected him to announce an immediate dateline for the continuance of the democratic processes that his seniors in the military had put in place in 1979.
To sound credible, Rawlings and his junta had claimed on the morning of the June 4 uprising that what they were selling Ghanaians was mutiny and not an overthrow of the constitutional and democratic processes that were already underway.
Enjoying huge support, he did not fall into the temptation to grab power and use military might to fuel an inordinate political ambition, though socialist leaders like Cuban leader Fidel Castro chided him for that 'mistake' and hoped he would come back another day.
Contradiction
However, twenty-nine months after the Hilla Limann government had been in power – facing challenges from young moles within the then ruling People's National Party PNP – Jerry Rawlings invaded the political space and was to cling to power militarily and democratically for almost 20 years.
Intriguingly, most of his appointees were from academia, labor front, business, and traditional and religious communities.
The front-line actors in terms of influence in his government were the PV Obengs and Ahwois who, it appeared, were smart in managing him, while his own blood brothers from the Volta Region got pushed out from him in the ensuing dog-eat-dog environment.
Again, it was clear that the PNDC had an agenda to form a political party later, in its strides to compete with the two political divides that had initially emanated from one development philosophy with the BIG SIX guiding the path to national independence.
As the PNDC developed political clout with the creation of youth brigades known as People's Defence Committees, political participation at the grassroots became a feature of national life.
It was convenient at this time for the PNDC to use those organs as a weapon to fight any form of opposition coming from the usually vocal Professional Bodies Associations, including the Ghana Bar Association and academia.
Bait
Again, to sound credible, the Rawlings junta invited leading elements of the People's Movement for Freedom and Justice, which had forced General Kutu Acheampong and his military colleagues out of power, to join the PNDC as Secretaries (Ministers of State).
These include JA Kufuor, Dr. Obed Asamoah, Sam Okudzeto, Alhaji Iddrisu Mahama, and Harry Sawyer. Kufuor and a couple of others had to quit the PNDC which it organized from within younger boys to protest against their participation, calling them imperialist agents.
Tribesman Obed Yao Asamoah stayed on, while other loyal democrats exited and joined a fresh move to re-organize later to form a political party to fight the military hijack of the political processes. Sam Okudzeto had said 'No' from the outset.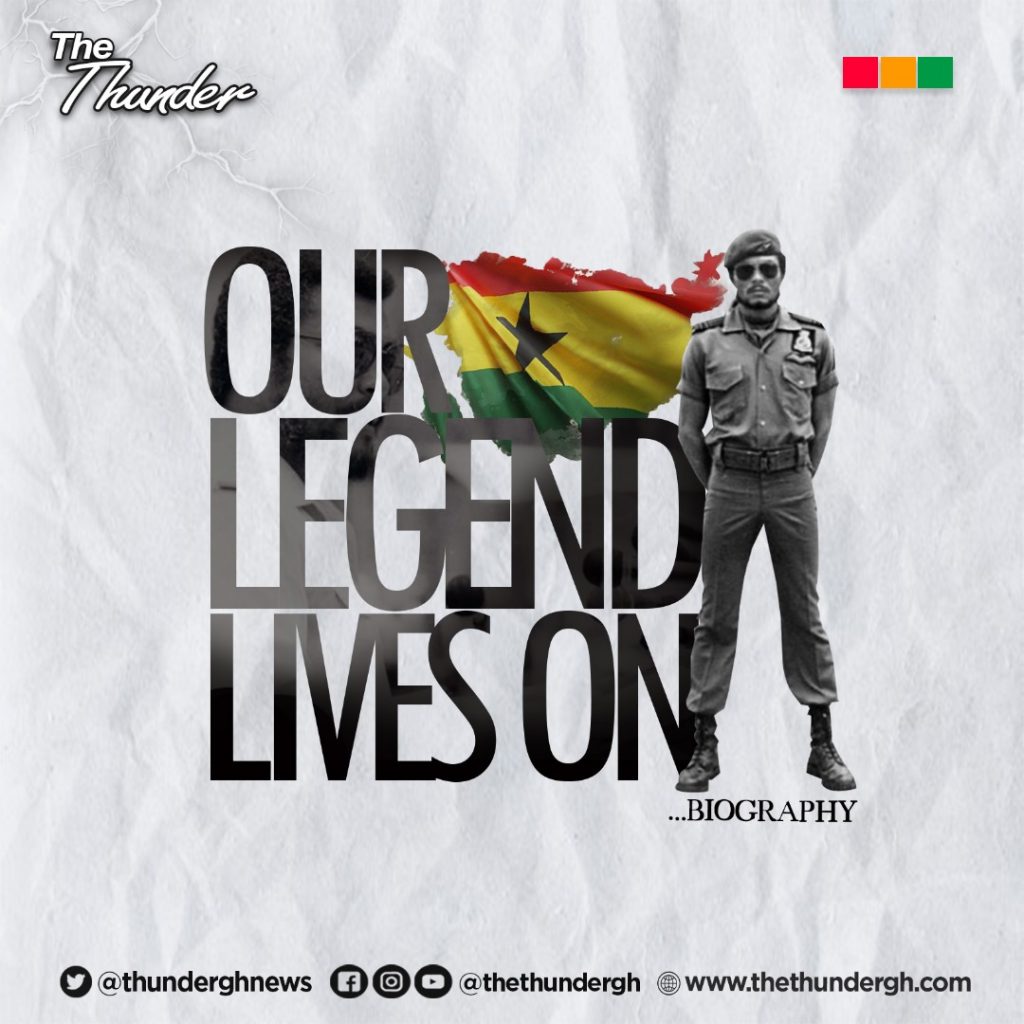 Achievements
Whatever the peccadilloes of the PNDC were, by 1983, it had settled and become awakened to the realities of development and the need to restructure the national economy.
That was when it abandoned its socialist friends and began looking elsewhere for money to borrow to initiate infrastructure for education, health, roads, mining, and agriculture.
With stalwarts like Kwesi Botchwey at the helm of affairs, the economy began to ignite as the World Bank and allied financial institutions partnered Ghana in scoring moderate growth and attracting modest investment late into the 90s. and, with the appointees initially living frugal lives and showing commitment, growth was scored in mining, agriculture, and, scantily, manufacturing. The cedi also began to stabilize and Ghana began to look credible again.
Lifting of ban on politics
After the PNDC had effectively laid structures on the ground and created political groupings out of the PDCs, it announced a lifting of the ban on political party activity and began recruiting names and faces as parliamentary candidates for the the1992 elections.
Before then, it had created a national voters' register, sidelining other political actors, particularly the emerging New Patriotic Party – formed from the Busia Danquah-Club.
It also appointed a Commissioner for the Electoral Commission, who would later resign because of the pressure to acquiesce and keep the NDC in power.
In 1992, it led to the rolling out of general elections using dubious processes, resulting in the NPP boycotting the elections and chronicling a Stolen Verdict.
De-militarizing of the processes
By 1996, pressure from the international community, civil society agitation, and local pressure from traditional and religious bodies had combined to soften the processes for more credible elections.
This time, the NPP went into the elections with JA Kufour as a candidate and won some modest seats, while he introduced himself adequately to the electorate for a successful comeback in 2000.
Jake Obetsebi Lamptey led the lightning speed campaign that overthrew the NDC from power in 2000.
Forced statesman
Jerry Rawlings, having awoken to the reality of the changing political times, adjusted into a statesman role, though he initially had brushes with JA Kufuor over issues that only he and Kufour would know.
Somehow, over time, he got politically acclimatized and warmed up, and encouraged himself into his new role as a statesman.
Unfortunately, it was around that same time that the NDC, apparently tired of Mr. Rawlings and his rigid principles, decided to keep him at bay, while they enjoyed unfettered political power and the benefits derived from it.
In 2006, when the party, under the thumb of the Ahwois who had then brought in Prof John Evans Atta Mills as flag bearer, smuggled in a young man [John Mahama] who the Ahwois believed they could handle, the stage was set to hire young hoodlums who know nothing about the NDC and its beginnings, to daily insult the late statesman.
Mahama
That turned out to be John Mahama, who was to witness or oversee the burial and death of a President and a Vice President, but who also was to make history as the hugest political loser in an election in Ghana and these parts of Africa.
John Mahama stands accused as complicit in an aircraft deal that is under investigation in the UK.
Worse still is his failure to sound credible in the eyes of citizens after consistently playing games with the Supreme Court and acquiescing lawyers.
How JJR felt betrayed, however, is manifest in the publication that one of the Ahwois, Kwamena Ahwoi, released on the eve of the political party campaign and the 2020 presidential and parliamentary elections to block President JJ Rawlings from sounding credible in any perceived attack against the NDC from his JJR's salvors.
To most of the youth who never met Rawlings and all that he represents, he was a charismatic leader who needed to return to the political space, directly or indirectly, to influence national dignity and development.
To the leading opposition party, he was a formidable force that gave it a run for its money, eventually becoming a friend after Rawlings had lost his decades-long friends and trusted appointees in the NDC – particularly those who he gave the opportunity to serve and find bread for themselves and their families and friends.
He was human, though, and will be remembered by all Ghanaians in several respects – honest and forthright; determined and committed, always thinking Ghana and living Ghana, for all his faults, even as friends who he expected to be loyal to him, betrayed him when he needed those friends most.
Unfortunately, while he assured the citizenry that he would fittingly respond to those poisonous memoirs, his health was to fail him, exiting Ghana at an inappropriate season in life.
Follow @ThunderGhNews