LOCAL NEWS
Over 800k people smoke cigarettes, shisha every week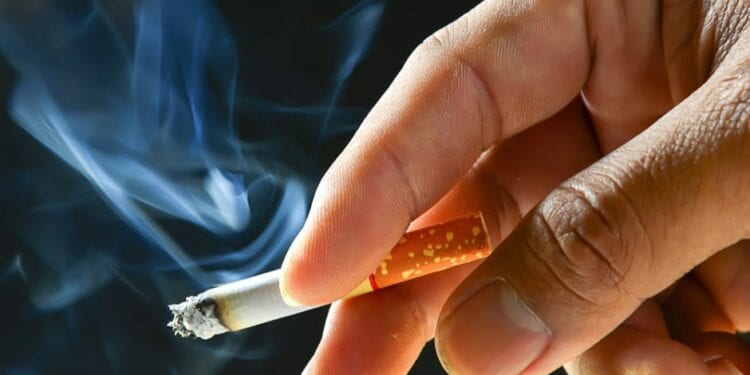 Statistics available in Ghana indicates that over 800,000 people in the country smoke cigarettes, shisha and other tobacco products every week.
Unfortunately, 75 deaths are recorded every week from smoking-related illnesses.
This, according to authorities, makes smoking a "serious public health threat".
These were contained in a press release issued by the Minister of Health, Kwaku Agyeman Manu, to mark this year's World No-Tobacco Day-2021 (WNTD).
Meanwhile the Food and Drugs Authority (FDA) as part of this year's celebration is intensifying its anti-tobacco smoking public education campaign in schools, marketplaces and transport terminals.
The education aims to sensitize the public on the need to quit smoking and the associated health benefits of not smoking.
The year-long campaign, under the theme, 'Commit to quit', according to the FDA, would advocate for strong tobacco cessation policies, promote increased access to cessation services, raise awareness of tobacco industry tactics, and empower tobacco users to make successful attempts to quit smoking through 'quit and win initiatives'.
The GYTS Ghana Fact Sheet indicates that 8.8 percent of boys and 8.1 percent of girls, currently use tobacco products whiles the use of shisha is sharply rising among young people in Ghana.
Every year, tobacco kills more than eight (8) million people globally, with almost seven million of these deaths emanating directly from tobacco use, with around 1.2 million people dying due to exposure to second-hand smoke from smokers.
Smokers are exposed to a lethal mixture of more than 7000 toxic chemicals including at least 70 known carcinogens that can damage nearly every organ in the human body. Instructively, the World Health Organization (WHO), estimates that smoking causes over US$500 billion in economic damage each year.
The Head of Tobacco and Substances of Abuse Department of the FDA, Dr. Mrs Olivia Boateng, speaking on the need for smokers to quit, said the COVID-19 pandemic has even presented a higher risk to smokers as the hand to mouth contact during smoking and sharing of mouth pieces of shisha tubes could easily aid the spread of the virus.
Dr. Boateng explained that a review of studies by public health experts convened by WHO on April 29, 2020, confirmed the higher risk of smokers to COVID-19 complications alongside other respiratory diseases.
The complications are a result of the compromised lung function arising from continuous exposure to tobacco toxins, she said.
Giving details of data on smokers, she said the 804,000 daily cigarette smokers figure, was estimated by the Tobacco Atlas Ghana (2015) and that it included more than 425,200 men, 69,200 women and 2,700 boys. About 75 men in Ghana die every week from cigarettes smoking.
To this end, the FDA seeks to promote the benefits of quitting tobacco. These benefits are enormous and kick in almost immediately.