NEWS
Over 800, 000 Ghanaians receive COVID-19 jabs – Ghana Health Service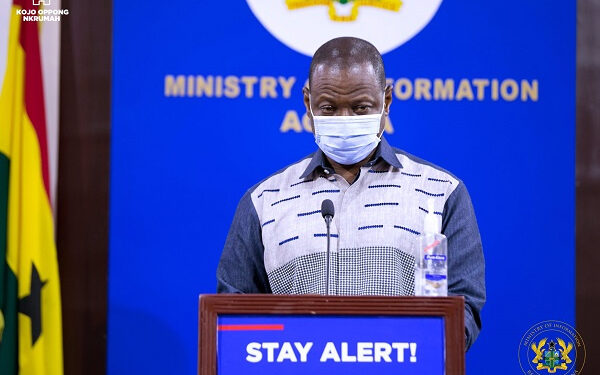 More than 800,000 Ghanaians have so far been vaccinated against COVID-19 since the first phase of the exercise was rolled out across the country on 2 March 2021.
Dr. Patrick Kuma-Aboagye, director-general of the Ghana Health Service, who announced this in Kumasi in the Ashanti Region, said nearly all health workers, both public and private, had been vaccinated.
He was speaking during the 2021 first senior managers' meeting of the GHS being held in Kumasi on the theme: "Strengthening Service Delivery and Sustainable System for Health: Amidst COVID-19 and Beyond to Achieve Universal Health Coverage."
Dr. Kuma-Aboagye further announced plans to renew the Ghana Health Service's five-year strategic plans from 2022 to 2026.
Case update 
At least nine more persons have died of COVID-19 taking Ghana's death toll to 763, a Ghana Health Service (GHS) update revealed.
The country's active cases have also dropped marginally to 1,413 after 67 new coronavirus cases were confirmed at the laboratories.
As at 10 April 2021, the GHS reports that the country's total confirmed cases increased to 91, 477 out of which 89, 301 have recovered.
So far, 27 cases have been classified as severe while 10 remain critical, according to GHS. Cases detected at the Kotoka International Airport (KIA) are 1,397  with 1,319  recoveries so far.
 Breakdown of regional cases: 
Greater Accra Region – 50,489
Ashanti Region – 15,428
Western Region – 5,744
Eastern Region – 4,149
Central Region – 3,309
Volta Region – 2,408
Northern Region – 1,651
Bono East Region – 1,423
Bono Region – 1,370
Upper East Region – 1,309
Western North Region – 854
Ahafo Region – 704
Upper West Region – 493
Oti Region – 406
North East Region – 223
Savannah Region – 120