Showbiz
Our acts, our arts and the act: an open letter to President Akufo-Addo [Article]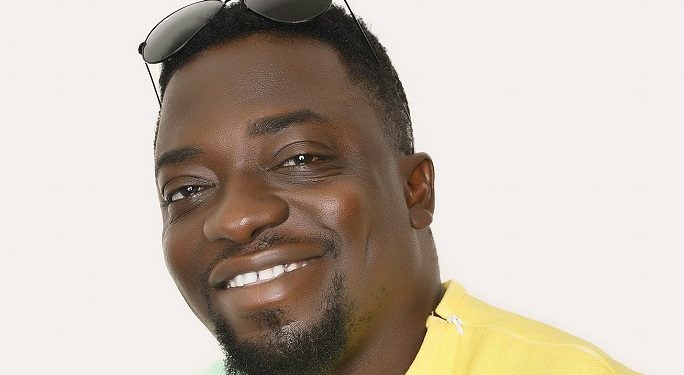 Ghanaian highlife musician Terry Asare Boamah, popularly known as Dada Hafco has penned an open letter to the President, Nana Akufo-Addo, detailing some of the problems bedeviling the arts and entertainment industry and how they can be remedied.
In the letter, the 'Playboy' singer mentions poor royalty system, lack of proper regulations of foreign content in the media, among others as some of the nemeses of the entertainment industry.
Read his full article below:
OUR ACTS, OUR ARTS AND THE ACT! AN OPEN LETTER TO PRESIDENT NANA AKUFO-ADDO
Your Excellency,
Congratulations on your re-election to serve Ghana for another term. It takes a people who believe in you to make this happen. You have Ghana at heart; you believe in Ghana and profess homegrown solutions to our local challenges.
My name is Dada Hafco. I am a highlife artiste. I am also passionate about Ghana, so I am a strong advocate of the Believe in Ghana (BIG) agenda. I live and work in Ghana. As an entertainer, I have decided to employ what makes me uniquely Ghanaian in my craft, my own way of living the reality of being me, and also making different generations connect with me, though I am of this digital generation.
I do this through my music- highlife- by telling the Ghanaian story and being a neo-realist in a way, for the many years of nurture, from Kwahu to Accra, to other parts of the country, and the influences of everyday stories, from the ordinary to the affluent, drives my passion.
How much of this passion still fuels me to go on? Do I draw inspiration from my highlife forebears, many of whom are now, though artistically rich, are financially and socially torn? Or I take consolation in the millennials, who are making everything possible on their own to survive anyhow, only to leave the craft for a more "sustainable venture when the adrenaline dries up?
For now, I have hope of a better industry in a better Ghana. But as I bask in this hope, Your Excellency, I crave your indulgence to run you through what we have been going through as Ghanaian entertainers?
Royalties
Ghanaian musicians don't get what is rightly due us in royalty because the Ghana Music Rights Organization (Ghamro), the body in charge of this claims they do not have what it takes to operate properly. Though they always speak of being a private entity, they have on numerous occasions accused the government of not helping them achieve what they have to do. They may be right in a way because, in your last manifesto, the government promised to put in measures to make royalty collection in terms of airplay viable. No action yet!
Mr. President, I know the government gives Ghamro monies (blank levy) to be disbursed amongst musicians, etc., please when was the last time the government checked to see if these monies are even going to the right owners? For how long can musicians rely on the blank levies, which in itself declines year in year out? And need I mention the blanket royalties the media houses pay?
Local Content
We live in a global world, and globalization has made it possible to taste different cultures in order to learn and improve our lives. One main avenue has been the media. Foreign content isn't bad. No. But the over-reliance on foreign content is worrying. Foreign content has taken over our space both on radio and TV just because we do not have any regulation to stop this.
In recent times, we live in our beautiful country of Ghana but without any avenue to learn about our own culture simply because there's no system or regulations. Even where there are, who enforces them? Enforcement, when imitated is fiercely resisted because the status quo is beneficial to the haves. It is a free-for-all in our media space. And the biggest losers are the Ghanaian content creators. Who and what protects them?
Will the Broadcasting Law help
Mr. President, why don't we have a broadcasting law as a country? The lack of urgency with which the Broadcasting Bill has enjoyed over the years is bizarre. What do we lose as a nation when the Bill is passed into law? Does the bill affect the current ownership structure of broadcast media in Ghana? Is that more paramount than the collective national gains?
Ghana will be 64 on March 6, and with a record number of broadcasting houses in a small country like Ghana, without a functional broadcasting law? Content is King, has been said. But it has also become a slave to the very people it should be serving! If nothing changes, a few years from now, Ghana would be puppets to its West African neighbors in terms of entertainment.
Every country thrives on the contributions of its entertainment industry, but can we say the same for Ghana? Do we have data on the number of entertainers we have, how about how much the creatives contribute to the economy annually?
If a central broadcasting platform is set, everything would be transparent and the government could even take its tax money from every musician before their monies get to them, which would also create a huge boost for the country's financial backing. The government obviously contributes a lot to this system but what is the use if we as industry folks do not see its returns. The industry is capable of being self-sufficient if the structures are oiled.
As a believer in your governance, I would not like to see you fail especially in this last term of yours. The creative arts space cannot afford to be business as usual. WE NEED THAT CHANGE.
Leave a legacy before you bow out, Sir!
A humble highlife citizen
Terry Boamah
Aka
Dada Hafco