POLITICS
Nsuta-Kwamang MP-elect threatens legal action over 'false' dual citizenship claims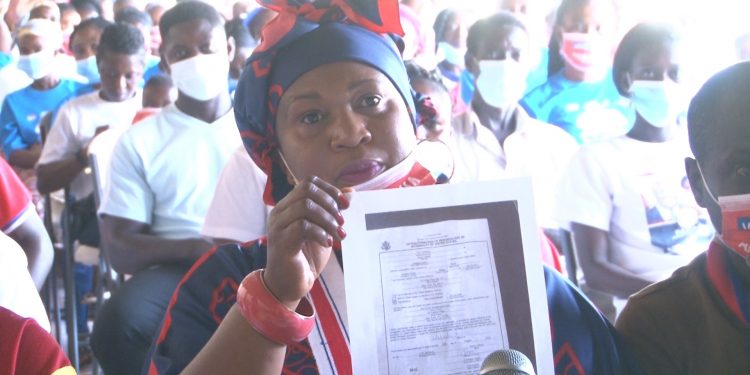 The Member of Parliament-elect for Nsuta-Kwamang-Beposo in the Ashanti region, Adelaide Yaa Agyeiwaa Ntim is threatening legal action against persons who she says are spreading falsehood about her citizenship status.
Mrs. Ntim has dismissed claims she holds dual citizenship as she insists she renounced her US citizenship prior to contesting in the New Patriotic Party's Parliamentary primaries.
According to her, some individuals believed to be members of the New Patriotic Party(NPP) and the opposition National Democratic Congress (NDC) has taken to social media and are peddling falsehood about her citizenship.
At a news conference, the MP-elect said: "I renounced my citizenship since August 2020 because I knew I can't hold the office of Member of Parliament with dual citizenship. So it's untrue that I currently hold American and Ghanaian citizenship. So those people who are behind those false allegations I am warning them that they shouldn't take me for granted because the next time that I will see the same thing, I am going to sue all those people".
She indicated that she remained focused as a Member of Parliament-elect and will work hard to bring development to the people of the area.
Mrs. Ntim called on constituents of Nsuta-Kwamang-Beposo to disregard the allegations since the people behind such acts are seeking to divert attention on her pledge to bring development to the people of the constituency.
A member of the NPP's regional communications team and a former constituency executive, Victor Osei Poku said constituents of the Nsuta-Kwamang-Beposo will defend the candidature of the MP-elect.
Ghana's constitution prohibits a Member of Parliament (MP) as a citizen of another country in addition to being a Ghanaian.