NEWS
NPP MPs agree to support Ken Ofori-Atta for 2023 budget passage after Council of Elders intervention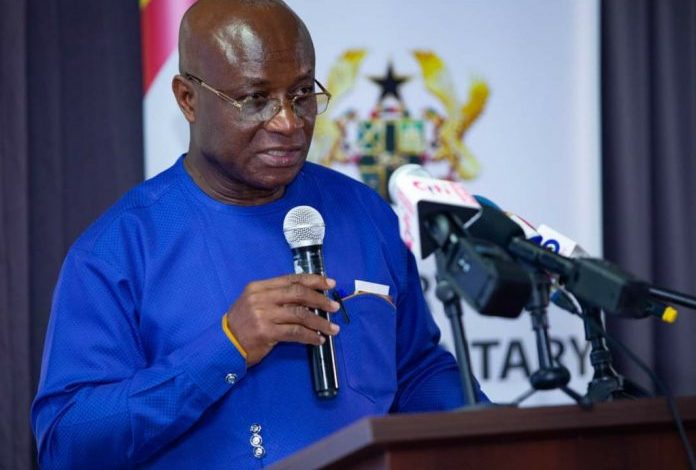 The New Patriotic Party (NPP) Members of Parliament in the majority caucus, have reneged on their stance and agreed to support the Finance Minister, Ken Ofori-Atta for the 2023 budget passage after an intervention by the leadership and Council of Elders of the NPP on Tuesday night.
A statement dated November 22, 2022, jointly signed by the Majority Chief Whip, Annoh-Dompreh, and the General Secretary of the NPP, Justin Kodua Frimpong said "it has been agreed by all to refocus and recline to the earlier position requested by President Akufo-Addo.
That is, the demand for the removal of Mr Ken Ofori-Atta from office be stood down until the conclusion of the round of negotiations with the International Monetary Fund (IMF) which would feed into the 2023 Budget.
This also means they have reneged on their stance not to support Mr Ofori-Atta for the presentation of the 2023 Budget Statement and Economic Policy on November 24, 2022 on behalf of the President; and the subsequent passage of the Appropriation Bill.
The MPs had earlier in a meeting with the President agreed to these terms and to resurrect the issue only after these three items had been cleared.
But in separate media interviews, Andy Kwame Appiah-Kubi, spokesperson for the group spearheading the call for the removal of Mr Ofori-Atta said they had reneged on their stance and were no longer going to support Mr Ofori-Atta to go through the three items.
The Majority Leader and Minister of Parliamentary Affairs, Osei Kyei-Mensah-Bonsu also in separate media interviews subtly supported the move and said it was no longer a call by just some 90 or something MPs in the Majority Caucus, but it was a general caucus call.
Kyei-Mensah-Bonsu in an interview with a Kumasi based radio station alleged that Gabby Asare Otchere-Darko, a leading member of the NPP had even accused him of being the mastermind behind moves to remove Mr Ofori-Atta from office.
Gabby on his part denied saying that Kyei-Mensah-Bonsu was the mastermind behind the moves.
Mr Otchere-Darko maintained that he had "said no such thing…, either directly or indirectly".
What the Majority Leader said
Speaking in Twi in an interview on Sompa Radio, Mr Kyei-Mensah-Bosnu said he had heard Mr Otchere-Darko accusing him of instigating calls for the Finance Minister's removal in Parliament.
The Majority Leader also questioned the authority of Mr Otchere-Darko to level such allegations against him.
Attached below is a copy of the statement issued on the impasse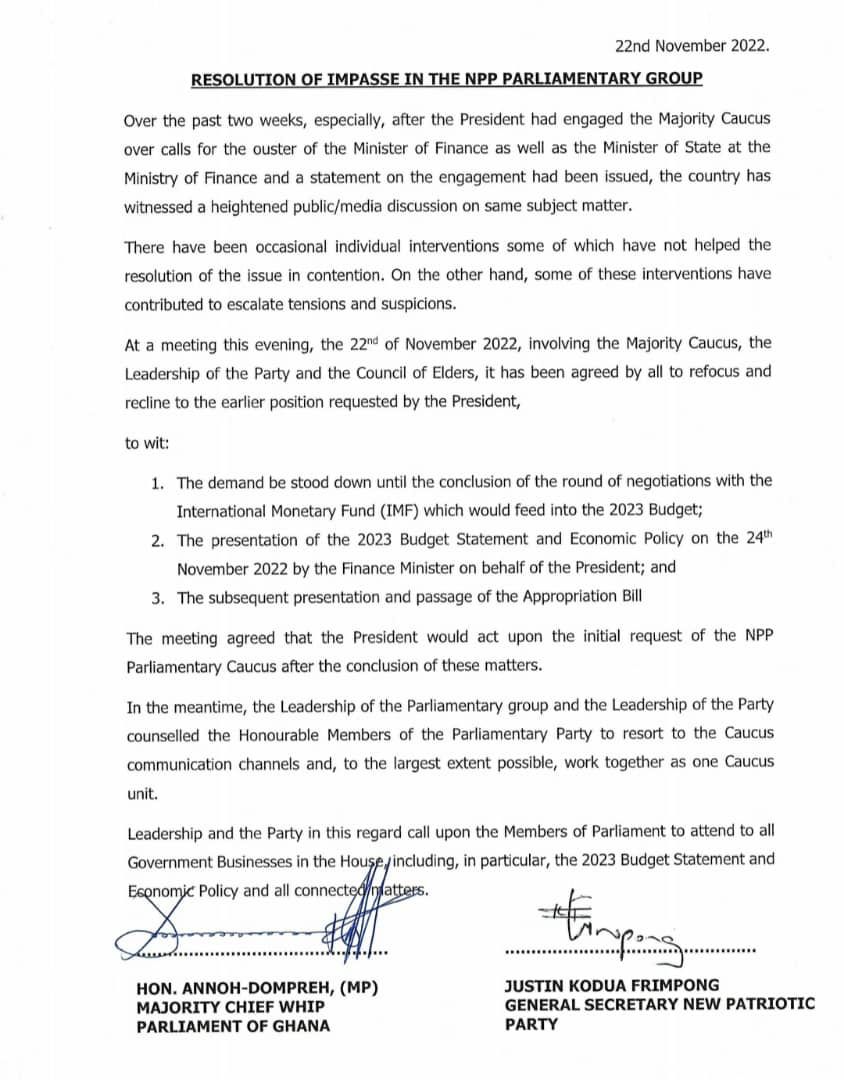 Source: Graphiconline