POLITICS
NDC'S LAST OPTIONS: ARSON, MAYHEM, GANGSTERISM, FEAR AND PANIC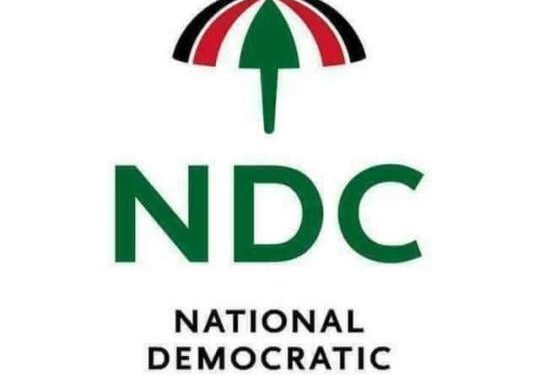 The circus of political vigilantism may have gone full circle – with the resounding defeat of the opposition National Democratic Congress at the Supreme Court Election Petition.  Of course, right from day one of their defeat, the NDC had shown professionally and politically that it had no case and that it was only fooling and checking the pulse of the Supreme Court and government to remain relevant – with John Dramani Mahama as spearhead.
But the ploy may also be the beginning of another battle as the NDC re-look and re-think options which they know are already in the domain of our security agencies. Except that, sometimes, the New Patriotic Party security modus operandi is too covert for comfort.
Whatever the NDC may have as detailed options, however, it is clear that they have been exposed already in the Ofosu Ampofo leaked tape, with the courts having been told by the experts that the voice was truly his [Sammy Ampofo's].
Well, as we all witnessed, the NDC, before the elections, had begun with their premeditated attacks on their targets, particularly the Electoral Commission and Commissioner, religious leaders including Peace Council chair and other credible citizens who disagreed with them and their barking dogs. This is a pitiful pack who daily prove to Ghanaians on various platforms what a disgrace they are to education and civilization.
Torching amenities
Markets getting torched and razed to the ground, from Tamale through Asafo and Kejetia to Koforidua and Agbogbloshie have traditionally been both political and economic – with the NDC administrations initiating those practices when they want to create space in Accra and Kumasi, particularly as part of a formalization process aimed at adding value to the largely informal economy environment. Understood…
With the unfolding levels of development in terms of quantity and quality, we certainly are past those irregular and ad hoc ways of problem-solving. And that is why attempts by Mahama and his boys to torch Ghana to the ground around this time, and when they are out of power, may be subversive in character.
Setting fire to institutions like banks and schools or state offices and social infrastructure to make a political argument is certainly a crazy option, considered against the fact that those are national assets that all government benefit from and which they must add to, as a matter of course.
Galamsey
We may recall that when the Free SHS magic was mooted, the NDC, desperate and in fright, sent political emissaries to our secondary schools to propagate falsehoods about how impracticable the initiative was, though the political twerps would later – on the eve of elections – return and claim they had started it all and that Akufo-Addo only re-branded Free SHS.
The Thunder Gh News sources in the NDC indicate that that strategy will be rehearsed after the induction of the President, in disorienting any programmes by government to formalize the galamsey sector. Already, that particular sector was that which gave the government political headache in the light of a couple of scandals which involved the military and a loony appointee.
Beyond that, Mahama may want to infiltrate the security agencies and do what he and the Sefwi Boys are good at – bite and blow politics. Indeed, Alahaji Inusah Fuseini, lawyer and former Tamale Central MP, has advised Mahama he has a right to form a parallel government in Ghana. It has all been rehearsed. Fortunately, we have seen all these before and how unsustainable it is…
Ethnicity politics
As for ethnicity politics, we know that even in Odododiodioo, the NPP fared better in both the presidential and parliamentary figures; and the Volta and Oti Regions failed to deliver the ethnicity and ghost votes in 2020. So, that option is dead and buried, waiting for the NPP congress to elect a flag bearer in 2022 for 2024.
Just in case Mahama may want to try a coup d'etat, he should remind himself that he already has a pending high crime case to resolve with the international community. That is why the NDC should see the Ofosu Ampofo option to re-instate Mahama as revealed in the leaked audio as a circus of death. Finito.
Source: The Thunder Gh News by: Kofi Kyerebone