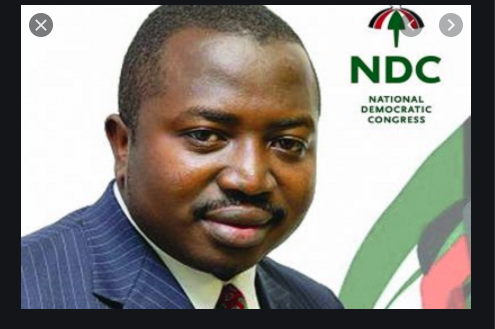 Stephen Atubiga, the young man in the centre of threatening Supreme Court and other high-profile public officials and statesmen, has resigned from the party that he has loved and served close to 30 years.
In a statement he has signed, and which he personally delivered to some media houses and the headquarters of the National Democratic Congress, Atubiga said he, together with other patriotic Ghanaians and NDC cadres, are forming a new social democratic party, the National Liberation Congress.
The new party is in honour of the late founder and icon of probity and accountability, Jerry John Rawlings.
But the worst in the recurring story about NDC hotheads resigning from a party that prides itself on hotheadedness is that, this time, he has joined forces with cadres to accuse Samuel Ofosu Ampofo and Asiedu Nketia, together with Rojo Mettle-Nunoo and Kpessa-Whyte, for failing the party when it mattered most – monitoring the last 2020 general elections. And they, all these men were strident JDM lieutenants.
The truth is that people like Atubiga, who are clearly in John Mahama's corner but who have elected to join forces with those against John Mahama in kicking out the current NDC leadership, is intriguing.
That only means that, while there is a now consensus among both factions in the NDC about reforms in the party, there is also a consensus that Asiedu Nketia and Ofosu Ampofo, who are JDM boys, must not be part of the next NDC leadership.
In our opinion, this may however not be too strange, considering how the NDC has operated since its birth in the early 90s from a military junta to a democratic government. But the other intriguing factor in the equation is that the NDC does not appear worried about the deepening cracks in the party – all in the name of creating space for the next flag bearer of the party to flap his wings and fly in the 2024 presidential elections.
That it doesn't matter how many people fall in deciding who clinches the enviable slot is another worry that the NDC is ignoring as it looks for opportunities to put government on its toes.
Strangely, party chiefs like Ato Ahwoi, Kwamina Ahwoi, Kwesi Botchwey, Tsatsu Tsikata and Kojo Tsikata, as well as Kwame Peprah and Totobi Quakyi are all silent about the unfolding chaos.
It is equally strange when Atubiga insists that his party is joining two other factions to form a formidable and true NDC that would swallow the current dangerous and greedy and selfish leaders, who made it difficult for JDM to win the last elections. For most of us, the contradictions in his resignation and claims are much.
For a party which claims relevance in dreaming up and pushing a #FixTheCountry platform, it is becoming disgusting how they can sustain anything they start – from fights against voter registration and COVID-19 border closure, through joining IPAC meetings to demonstrations that have yielded nothing since Yabre and Ye Wu.
In a party that hasn't shown that people can think independently and make sense working in the interest of the party, the Atubiga resignation will, again, go down in history as a slap in the face of a major party by a small boy who can shake his fist in anybody's face – regardless of who that person is.
The NDC should have read him better when he threatened our Law Lords and Ladies during the 2012 Election Petition.