POLITICS
NDC blames govt over $170m judgment debt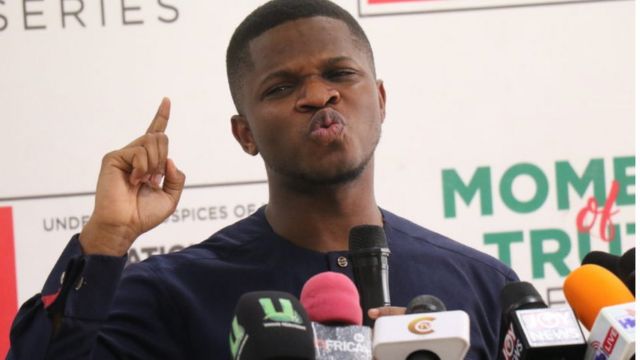 The opposition National Democratic Congress (NDC) has blamed the government for the $170million judgment debt slapped on the country as a result of the termination of the Ghana Power Generation Company (GPGC) emergency power agreement (EPA).
At a press conference in Accra yesterday, National Communications Officer of the NDC, Mr Sammy Gyamfi, said the government had no legal justification to terminate the EPA.
According to him, the GPGC EPA had the most favourable terms as compared to other EPAs signed under the Mahama-led NDC administration during the power crisis, popularly known as 'dumsor'.
"The GPGC EPA was the one with the most favourable terms for us as a country. It had a capacity charge of 4 US cents per KW/H with GoG's payments denominated in Ghana cedis. It had the shortest duration of four years," he said.
Mr Gyamfi also criticised moves by the Attorney-General (A-G), Mr Godfred Yeboah, to investigate and possibly prosecute state officials, including those who signed the EPA.
He described the statement by the A-G as a face –saving gimmick meant to cover up for what he described as the failures of the government.
According to him, the GPGC EPA was approved by Parliament, including MPs of the ruling government, who were then in opposition, in line with Article 181 (5) of the 1992 Constitution.
"Instead of planning to prosecute those who approved the EPA, including members of his own party, he should concentrate on prosecuting those who terminated the agreement," he said.
The NDC has therefore called on the government to bring to book, what it says are government officials who were directly involved or complicit in the termination of the EPA.
"But in the likely event that President Akufo-Addo fails to act, a future NDC government will investigate this matter and ensure that those responsible for the wrongful termination of the GPGC Agreement and the avoidable judgment debt it has caused the nation, are brought to book," he said.
Background
On January 26, this year, a three-member arbitration panel of the Permanent Court of Arbitration (PCA) in London ordered the government of Ghana (GoG) to pay almost $170 million to GPGC, an independent power producer (IPP), for terminating a power purchase agreement (PPA) between the two parties in 2018.
The PCA rejected GoG's contention that GPGC had failed to meet the condition precedent and subsequent of the agreement, and held that some of the conditions could only be met as a result of GoG's commitment.
According to the PCA, GoG failed to meet its conditions under agreement such as seeking parliamentary approval for some tax waivers needed by the GPGC.
Source: Graphic.com.gh