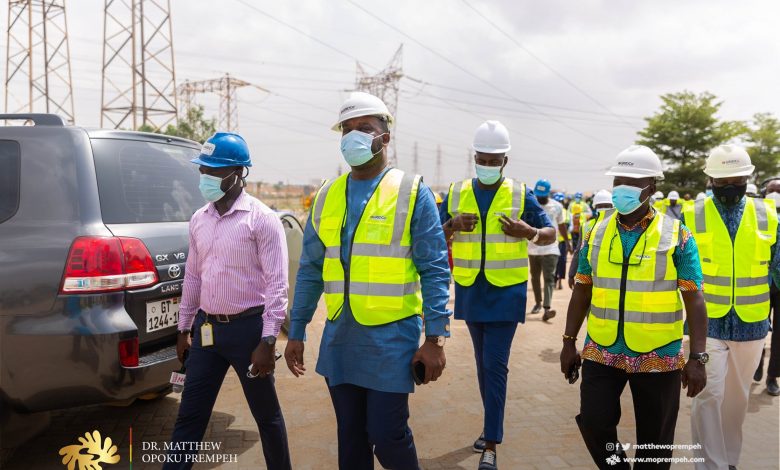 The Energy Minister, Matthew Opoku Prempeh has justified the need for the planned system upgrade and maintenance works by the Ghana Grid Company (GRIDCo).
According to him, exercise is a necessary evil to prevent widespread outages.
Power outages have heightened in the country since February 2021.
Over the weekend there were blackouts in different areas of Ghana's capital, a development GRIDCo blamed on a fallen conductor on the Tema – Accra East transmission line.
The national grid company had earlier announced that it will be undertaking some system upgrades which are expected to be completed in September this year.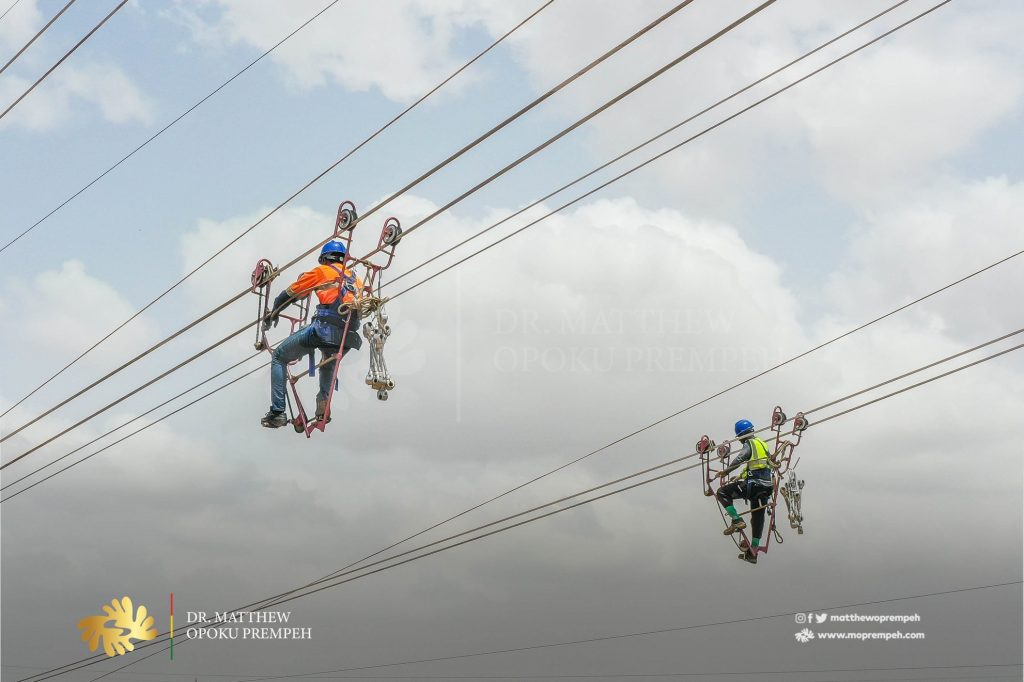 It explained that the upgrades will lead to intermittent power outages in some parts of the country.
Since the announcement, many have berated the government and accused it of inefficient management of the country's power situation.
But according to the Energy Minister, Matthew Opoku Prempeh, such occurrences will become a thing of the past once the system upgrade is completed.
"The power system has experienced supply interruptions for various reasons such as feeder outages at Kumasi due to the conservative dispatch of the Bui Unit, intermittent transmission trips, gas, and fuel-related outages among others including the system collapse that occurred on 7th March that affected the whole country."
"We should recognize the fact that if most of our generators are on gas and gas is supplied by a dedicated pipeline, a fault at the gas source will realistically affect more generators that previously when everybody had their own gas tank they were relying on," he said at a forum in Accra
He stressed that the planned maintenance works will ensure that power outages do not become widespread with the least challenge with gas supply.
Meanwhile, the minister is urging Ghanaians to brace themselves for more power outages in May 2021.
He said there will be erratic power supply in May due to the ongoing upgrade of the Kasoa and Pokuase substations.
The Minister said his outfit is currently engaging the Ghana Grid Company Limited (GRIDCo), and the Electricity Company of Ghana, (ECG) to strategize ahead of the expected outages.
"Just two days ago, I received a letter from MiDA [Millennium Development Authority] who are helping upgrade the Pokuase and Kasoa substations. They informed me that the progress of the substation is such that in the month of May, there will be systematic power outages, so we have invited both ECG and GRIDCo and in the light of that, let us sit and plan and communicate with the people who will be affected way before it happens," he noted.