AFRICA
Nana Addo congratulates new WTO boss Okonjo-Iweala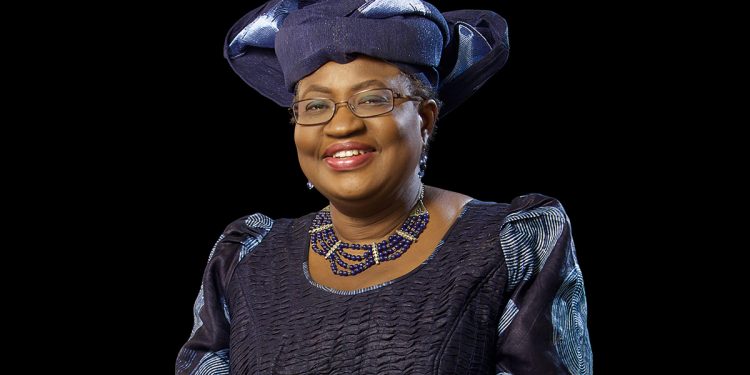 President Nana Addo Dankwa Akufo-Addo has congratulated Dr. Ngozi Okonjo-Iweala on her "historic" appointment as the director-general of the World Trade Organization (WTO).
In a letter addressed to the new WTO boss, President Akufo-Addo expressed delight that her election had been by a consensus vote of the WTO General Council, thereby making Dr. Okonjo-Iweala "the first woman and first African to occupy the post of director-general of the Organization".
The appointment, according to the president, "is a tribute to black women the world over, particularly to African women".
Okonjo-Iweala's appointment, Akufo-Addo added, comes at a time when Africa has taken steps to liberalize intra-continental trade through the Africa Continental Free Trade Area, and against the backdrop of challenges brought about by COVID-19.
"I am of the firm conviction that you are eminently qualified to lead the Organization in these momentous times, and I assure you of the full support of the Government of Ghana in your new role," he said.
In a letter dated 17 February, Akufo-Addo also sent a congratulatory message to the president of the Federal Republic of Nigeria, His Excellency Muhammadu Buhari, welcoming Dr. Okonjo-Iweala's appointment to her new position.
President Akufo-Addo assured the people and government of Nigeria that the Government of Ghana would lend Okonjo-Iweala its full support.
First female DG of the WTO
On Monday Ngozi Okonjo-Iweala made history when she has formally appointed the new director-general of the World Trade Organization. She is the first woman ever to lead the Swiss-based institution and the first African citizen to take the role.
But this is not the first time that she has made history.
Born in Nigeria, Okonjo-Iweala graduated from Harvard University in 1976 and earned a Ph.D. from the Massachusetts Institute of Technology (MIT).
She then became the first woman to lead Nigeria's Ministry of Finance and the Foreign Ministry, too. She was also the first woman to run for the presidency of the World Bank, where she spent 25 years.
In October, her WTO candidacy was supported by all geographical regions represented at the trade body, apart from the United States, where the then-Trump administration said it would continue to back the Korean candidate.
Dr. Okonjo-Iweala's appointment was cleared when President Joe Biden threw his support behind the 66-year-old, making his announcement a few days ago.