Showbiz
Moment Slay Queens Cry Out For Help On A Boat After Getting Abandoned Mid-River (VIDEO)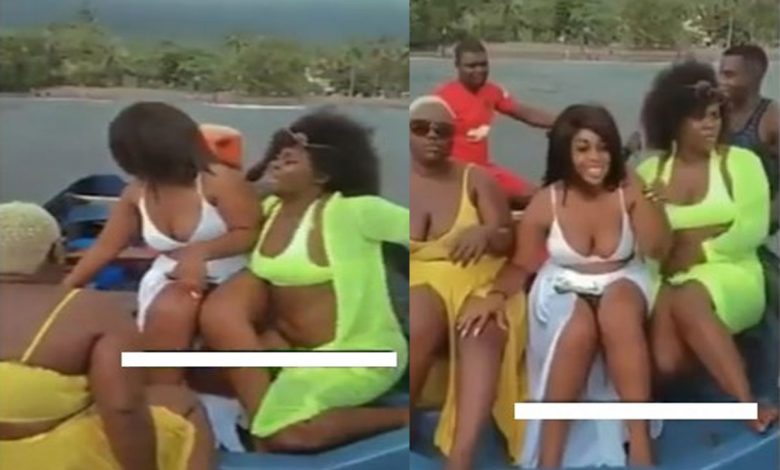 A hilarious video showing the moment some alleged slay queens bitterly cried out for help as they had a close shave with death.
The ladies numbering three of them were seen in the video enjoying a boat ride accompanied by two boat captains, but unknowing to them, the captained had planned something just to scare them.
The captains dived into the river leaving them all alone to their fate and immediately, they went haywire.
"Blood of Jesus.. Father save us.. Holy Spirit! Holy Spirit! God of ancestors, God of Abraham, Isaac and Jacob.'' the lady screamed.
— #Dangbele (@MellodiOfficial) January 4, 2021