POLITICS
Minister gives hope to engineers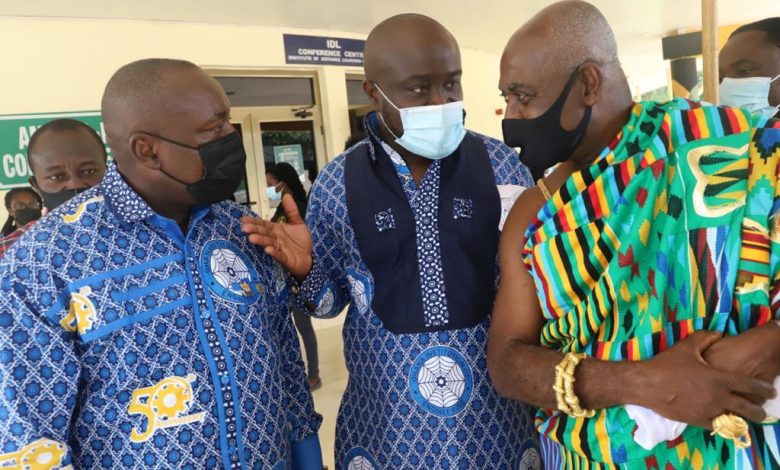 THE WORK of the Ghana Institution of Engineers (GhIE) in the country is set to improve massively in the coming months and years to help accelerate national growth.
This positive news has been made possible, following a promise from the sitting government to help equip and support engineers to deliver their best to boost nation building.
The Minister for Works and Housing, Francis Asenso-Boakye, who gave the assurance on behalf of government, said engineers were important assets to national growth.
Asenso-Boakye said for this reason, during his tenure as minister, he would make sure that engineers would be given the needed resources and the empowerment to always deliver.
The Minister was speaking during the 51st Annual General Conference and Meeting of the GhIE, which was held at the Kwame Nkrumah University of Science and Technology (KNUST).
The programme, which was under the theme 'Engineering-Key To Advancing Sustainable Development Goals', was graced by astute engineers from all over the country.
The Kumasi Metro Urban Roads Director, Ing Nana Poku Agyeman, on his part, urged the public to always engage the services of qualified engineers for their projects.
He said hiring qualified and certified engineers would lead to value for money projects and also prevent the likelihood of accidents, so his advice should be strictly adhered to.
The Asantehene, Otumfuo Osei Tutu II, in a speech read on his behalf, urged engineers to play leading roles to help accelerate national transformation to improve the lives of the masses.
The outgoing President of GhIE, Ing Leslie Alex Ayeh, disclosed that the GhIE was doing its possible best to eliminate all quack engineers from the system.