POLITICS
MIKE AARON OQUAYE AS SPEAKER IS BETTER THAN A NEUTRAL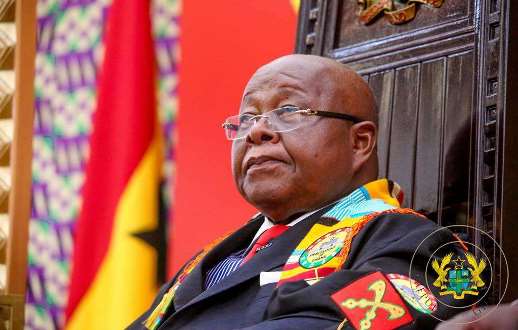 The renewal of the mandate of Prof. Mike Aaron Oquaye as the Speaker of Parliament was without the pomp and pageantry that always accompanies such events.
His appointment has not only been met with mixed reactions by party members but it has also sparked a series of debates, controversies, and criticisms amongst these people.
While some suggest his age should have militated against the renewal of his mandate, others also believe he is not all that healthy to be saddled with such a huge responsibility.
There are other reasons being adduced by others which cannot be overlooked.
Some hold the view that Chairman Freddy Blay, Paapa Owusu Ankomah or Honourable Ayikoi Otoo should have gotten the nod since they are equally fine brains who could have been considered. Their reasons are legitimate as well.
There was a certain Justice Jones Dotse who was said to be in a pole position of annexing the Speakership position. In fact, there were many people who were rooting for a seemingly neutral person like Dotse to be the Speaker of the 8th Parliament. That didn't materialize. I am happy it didn't go to him.
For me, much as there are genuine concerns being raised by some party faithful in relation to the appointment of Mike Aaron Oquaye as Speaker for the next four years, I hold the firm position that he is a better choice than Justice Jones Dotse.
With the benefit of hindsight (Special Prosecutor), a non-party person for such a position is not a news item that is worth celebrating. Dotse could have been the next Martin Amidu if you ask me.
With an almost equal strength in terms of numbers in Parliament, a party person is a far better choice than a neutral.
The concerns being raised are justified, the criticisms, as much as they are constructive, should not be seen to be destructive, but for me, as long as he is a party person, however frail he may appear, is a far better choice than a neutral.
In conclusion, the maxim that "In the land of the blind, the one-eyed man is the king" holds sway! We may not have gotten what we expected but we got a party person as the next Speaker of Parliament.
Source: P.K. Sarpong, Whispers from the Corridors of the Thinking Place.