LOCAL NEWS
Media urged to pay attention to child protection and advocacy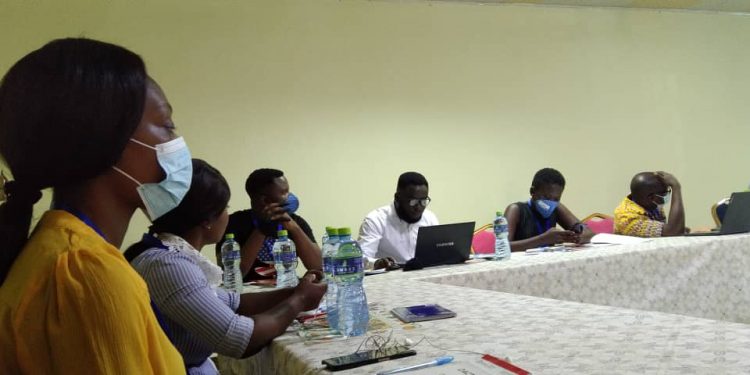 The Management of SOS Children's Villages Ghana, has urged the media pay critical attention to child protection and advocacy.
According to management, it has noticed that across the African continent, children and young people without parental care are growing up alone, left behind in development and exposed to abuse, exploitation and other practices against their fundamental human rights, while the media spends much time on political issues.
The National Child Protection Advisor for SOS, Josiah Bernard Nartey, who spoke to Citi News on the sidelines of a two-day partnership knowledge management with the media, called on the media to focus their attention on saving innocent lives who are future leaders of the country.
"The most important tool for projecting issues in the society is the media as a unit. Projection calls for education and awareness creation, and we believe that with the media as our partners we are going to make a real success of this endeavour of taking care of children and protecting them".
"I think that the Ghanaian media space is so concentrated on political issues and sensationalism, so I want to plead with the media that even though the scale has not been tilted to favour children, this time around, I want them to turn their attention to children who play an important role in society and the future leaders of the country for the development of our country. Children are the most vulnerable in our country and the vulnerable needs to be protected so the media should spend their attention on issues concerning children".
The Manager for Advocacy, Communications and Brand for SOS,Edith Efua Chidi, speaking on the theme 'Not Leaving The Media Behind' after the workshop was hopeful about the collaboration with the media going forward.
"Without the media our advocacy work will be in the dark, and we will not be able to achieve our vision, so it is important we bring the media along, but how do you involve the media to make an impact if they do not understand the core of the things you do or the issues you want to engage them on; so we needed to have this training to inform and educate the media on the core functions of SOS and the impact we have made over the period"
"When you look at the name of this event it is called partnership knowledge management session, we want to partner with the media in Ghana and by so doing we need to first impact them with the desired knowledge so that they may be able to come out with the desired effects".