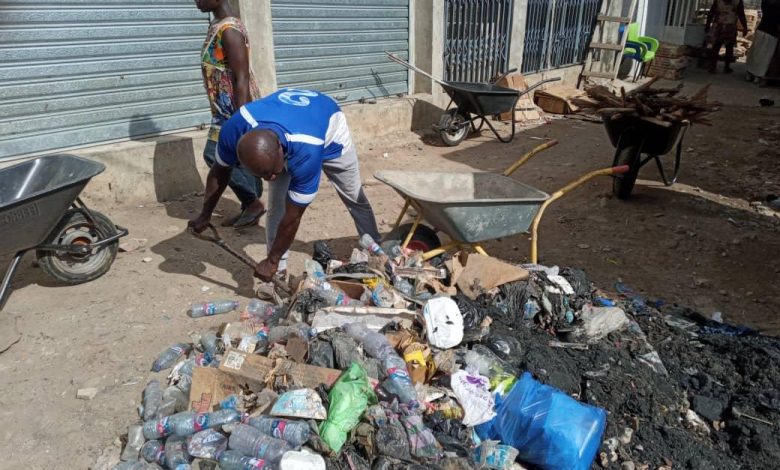 A MASSIVE cleanup exercise to beauty the environment and enhance sanitation has taken place at Asafo BB area in Kumasi.
A brainchild of the Asafo Assemblyman, Ernest Okai, the exercise is intended to eradicate all forms of diseases especially malaria and diarrhoea from the area.
Ernest Okai, who is also a staff of TV3 in Kumasi, upon assumption of office in 2019, assured residents he would eradicate breeding grounds of malaria causing parasites in the area
As part of this grand agenda, he promised to lead a cleanup exercise in the electoral area once every month.
The recent exercise, which was the ninth edition, was patronised by a sizeable number of Asafo residents.
The enthusiastic-looking people remove suspended silt from choked gutters and cleared bushy areas, thereby beautifying the place.
Ernest Okai said the exercise would be replicated on a monthly basis in all the other electoral areas of Asafo.
According to him, Malaria is very dangerous as it sends a lot of people worldwide to their graves before their time.
He said it was important that the electoral area was kept clean and tidy always to stop the breeding of mosquitoes.
"Mosquitoes, who spread malarial, cannot breed in a clean environment so we have to keep the place clean", he said.
Ernest Okai, who has passion for environmental and educational issues, said Asafo would remain clean always.
He urged other assemblymen in the city to follow his lead by also embarking on cleanup exercise in their area.