POLITICS
Mahama supports NDC 'orphan' constituencies with GH¢1.380 million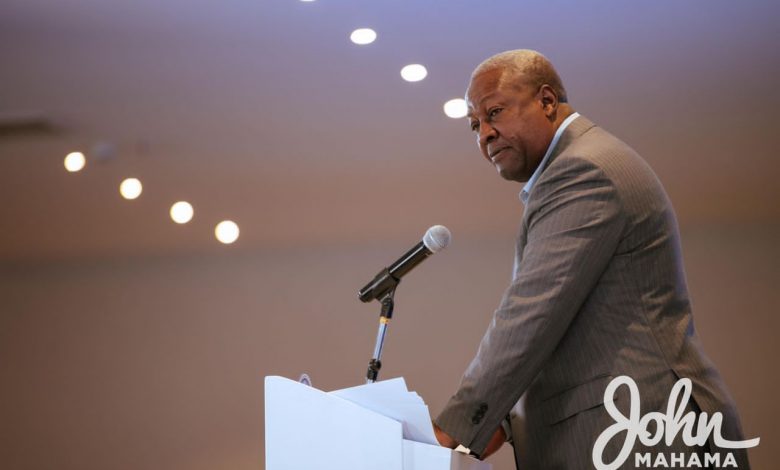 Former President John Dramani Mahama and the National Democratic Congress (NDC) flagbearer for the 2020 Presidential Election, has supported orphan constituencies of the party with an amount of GH¢10,000 each to help organise the upcoming constituency elections.
The funds, which amounts to GH¢1,380,000 was donated Thursday (October 20, 2022) for the 138 orphan constituencies.
The orphan constituencies are the ones where the NDC has no sitting members of Parliament.
NDC has I37 seats in Parliament.
The NDC is conducting constituency elections slated for Saturday (October 22) and Sunday (October 23, 2022).
A statement issued by the National Communications Officer of the party, Sammy Gyamfi said the party was grateful to Mr Mahama for his continuous support for the NDC.
Background
A total of 11, 825 candidates are expected to compete for constituency executive positions in this weekend's polls.
The candidates, who have already been vetted for the constituency elections, will be slugging it out for 7,728 positions in 276 constituencies, including the Santrokofi Akpafu Likpe and Lolobi (SALL) Constituency, which does not have a representation in parliament yet.
Each constituency has 28 slots for the executive positions.
Branch executives and former government appointees of the party would be eligible to vote in the elections.
The eligible voters would however be required to have paid their party dues in full before they would be allowed to cast their votes.
The constituency election follows the completion of branch elections, the base of the party's structure, which saw the election of officers across all 29,000 branches of the party in the country.
Source: Graphic online