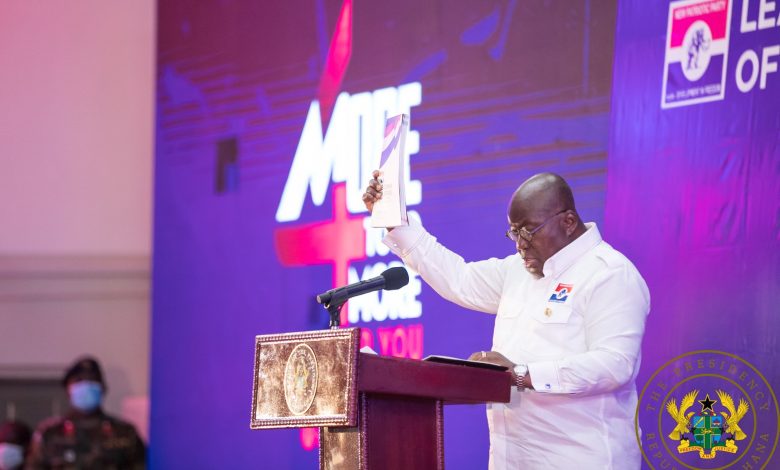 The New Patriotic Party administration's 2021 Budget, we would agree, is total in its approach and strategy in raising funds, but also applying such funds in addressing needs in almost all the sectors.
That is why across the various sectors, there are programmes aimed at a holistic transformation, geared at creating jobs, transforming infrastructure or ameliorating the socio-economic conditions of the people.
From the tro-tro driver and fisherman through the market woman, pensioners, the aged, to nurses, teachers and farmers, the government is putting in place interventions aimed at a faster post-COVID 19 pace of growth and development.
Digitisation
As the government intimated, at the heart of the 2021 Budget is the digitisation programme aimed at identifying Ghanaians and population segments to enable it to plan into the future.
We would further admit that that initiative is imperative in the light of the huge percentage of workers outside the formal economy and which makes it not only challenging for the government to offer enough support to various segments of the population but also offer people the opportunity to contribute to national development by paying taxes.
Since decentralisation is also at the very core of formalisation, we believe it is in that vein that the President, in admonishing regional ministers as they were sworn into office, ensure that the right atmosphere prevailed in communities to spur development.
Law and order means supporting the government
That is why when the President entreated them to ensure peace, law and order in their respective regions, the message really is to get citizens to comply with laws on community stability and payment of taxes, for instance, in furthering the Government's agenda for the development and progress of the country.
As he cautioned, "All our plans and programmes will come to nought if there is no peace. You must be careful and tactful in managing issues of intelligence and security".
In that same breath, however, we may add that the citizen's obligation towards our revenue mobilisation agencies must be proactive.
This is because of the tremendous volume of the task facing the government in providing for the basic infrastructural needs of communities necessary in driving economic activity and enhancing national development.
Committed leadership deserves support
It is important therefore for regional ministers to know that they hold the hammer and the nail in ensuring that citizens pay tax and live and work peaceably; that they obey the institutions of law and order and that they also contribute their quota to national development by helping keep homes and neighbourhoods, markets and principal streets as well as public facilities like schools tidy.
For a government that has manifestly commitment to improving lives and livelihoods, regardless of our ethnicity or political colour, we believe it is the bounden duty of every Ghanaian to cooperate with the Nana Addo Dankwa Akufo-Addo administration in living out our aspirations as have been spelt out in the 2012 national budget.
Swimming together, sinking together
This is because citizens who desire the best for themselves, their kids and succeeding generations must be willing to support government deliver facilities and important social protection initiatives for vulnerable communities and persons.
While we do all that, we must also remember that we equally have an obligation to ourselves to stay safe and healthy in attaining our individual and collective goals by adhering to the World Health Organisation and Ghana Health Service COVID-19 safety protocols.
** The Thunder Gh News | News In Flash! here
Follow us on Twitter: @TheThunderGh
#TheThunderGhNews