Editorial
LET LYING MAHAMA BRING ON HIS LYING WITNESSES PRONTO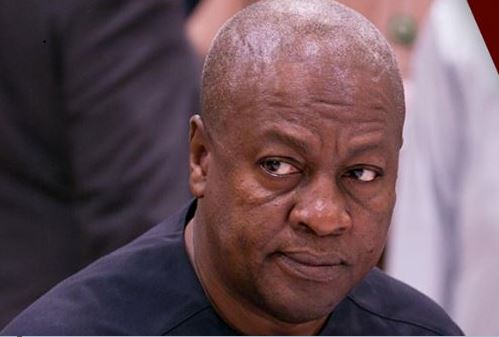 John Dramani Mahama's real intentions at seeking attention and striving desperately to be relevant to the nation's political scene after suffering a back-to-back walloping are becoming evident.
From his initial illiterate petition and plea to withdraw and revise it to Tsatsu Tsikata's mumbo-jumbo dilly-dallying over nothing, it is becoming manifestly clearer by the minute that the National Democratic Congress and its last flag bearer are only clowning.
Wild goose chase
In the estimation of most decent-minded Ghanaians, he is simply taking the Supreme Court of the nation, for that matter, on a wild goose chase.
Intriguingly, the petitioner [Mahama] who claims he has five witnesses to testify in the crucial proceedings is the one delaying the same processes that would offer him relief – if he truly meant what he is acting and really have evidence in that regard.
Contradiction
Again, interestingly, the legal team backing John Mahama which touts itself for experience and competence is the one running up and down the Registrar's office, dotting Is and crossing Ts – messing up on a daily basis, with the 'legendary' Tsatsu himself unsure where to make sense, except to do merry-go-round by just sounding legalese 24 hours a day.
Unfortunately for the NDC and particularly for John Dramani Mahama, they justifying critics who insisted that they are going to court just to keep a credible face in the face of the painful defeat Mahama suffered in the last elections.
Fickle credibility
On the basis of that credibility which he seeks at the Supreme Court by having the cameras on him, he hopes that the next NDC flag bearer congress will be sympathetic to him and return him. That is notwithstanding the fact that over 500, 000 Ghanaians proved by the way they voted that he cannot be a match to His Excellency Nana Addo Dankwa Akufo-Addo.
Now that the judges have insisted on working according to timelines, let us see how he and his Tsatsu and the other sixpence lawyers attempt to sound credible in presenting their case.
Rehearsing for 2024
In any case, who will fail to recall that they themselves, including Clown Chief Asiedu Nketia and his band of young barking dogs, had indicated earlier that they didn't intend to go to court because they didn't have the evidence?
Whichever way we look at the theatricals, it is emerging that the NDC and Mahama see the ongoing processes as part of a political calendar for the 2024 general elections when Mahama hopes Ghanaians would so have become fed up with the NPP that any nonsensical allegation about corruption within the NPP would be enough to sink into illiterate minds to return the greedy bastards to victory.
And as for Ofosu Ampofo, who doesn't know that his interest in the case has to do with his pending case of inciting NDC hoodlums as a strategy to insult and verbally attack judges, NPP appointees, chiefs and religious leaders as part of the grand NDC scheme of intimidating credible voices in Ghana?
Come on, lying Mahama; just bring on your lying witnesses and prove your case, without putting the nation through unnecessary jeopardy, after sending boys onto the streets to ooze blood for your Benin gods.