LOCAL NEWS
Legon students protest new residential policy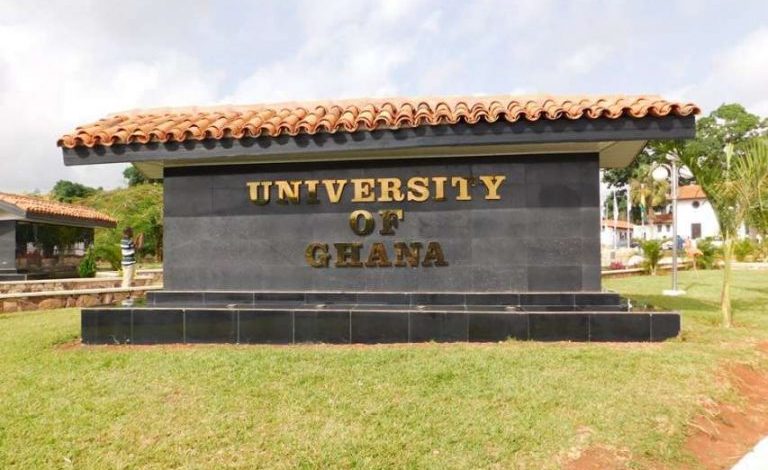 Students of the University of Ghana hit the streets on Wednesday to ask the authorities to scrap a new residential policy proposed to come into effect at the beginning of the next academic year.
The new policy will provide accommodation for first-year students only, replacing the existing system which allows final year students to be accommodated at the university residence.
The protesting students, clad in red bands and clothes say the new policy being introduced by the university authorities is inimical to their academic pursuits and wants it to shed altogether.
They also want the issue addressed by April 25.
The students, under a heavy police guard, marched from the university campus to the Education Ministry where they presented a petition to the sector ministry and proceeded to the seat of government at the Osu Castle where the Chief of Staff, Kwadwo Mpiani received a copy of their petition.
Today's protest comes after a similar one on campus on Friday, April 13. According to Joy News correspondent Sammy Darko who joined the demonstrators, over 6000 students took part in the march.
They insist that the new policy must not be implemented, and they want the word on its cancellation by the April 25 date, or they will lead a campaign to boycott coming examinations to ensure that the academic year does not come to an end.
Nii Addoquaye Cudjoe, the Vice President-elect of the Students Representative Council told Joy News the demonstration became necessary owing to the unproductive partnership between the students and university authorities.
He said "On the university campus there are two stakeholders; the authorities and us. That partnership has not yielded the result we are looking forward to and we believe that equally within that family or fraternity, there are other stakeholders; that is the general public, the corporate world, and the government."
The students also want improved security on campus, following recent violent attacks by criminals.