Editorial
Kasoa ritual killing: Do we blame media, parents or society?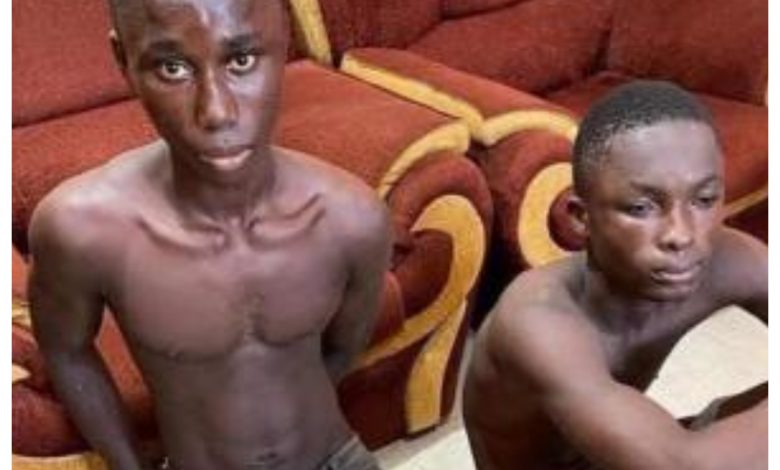 As we discuss how children in their early teens could decide with gore to join the band of ritual killers and Sakawa Goons parading the infested business district of Kasoa in the Central, the opinion of two high profile Ghanaians come into play.
The first, former President John Agyekum Kufuor, commenting on the matter, has stated that he believes the media is giving too much attention to charlatans and rogues, parading as spiritualists.
According to him, in the name of marketing and staying popular as leading channels, media station owners and programme managers have resorted to designing programmes, without taking into consideration our cultural roots and practices and how we can keep our society safe and secure to develop as Africans.
Of course, we agree with the ex-President in the light of the mushrooming religious programmes, some of which play on the minds of innocent people, who end up being ripped off.
We believe it is the same in the case of the delinquent child criminals who may have seen or heard too many times people making money fabulously by spilling blood.
That is why media stations or social media, for that matter, should be responsible enough not to highlight the sensational and violent at the expense of our cultural values.
As the blame game continues over the same issue, however, we have the Chairman of the National Media Commission, Yaw Ayeboafo, saying that putting the blame squarely on the media may not be altogether true.
In his view, we should be responsible enough to bemoan some of the things that we see on our television and all that.
While admitting the importance of the Commission's role in safeguarding content in the broadcasting space, he said that the NMC remains a paper tiger as long as the Broadcasting Bill remains un-passed.
The purpose of the Bill is to provide comprehensive legislation on broadcasting services regulated by the  NMC and the  National Communications Authority (NCA) in a manner consistent with the constitution.
The NMC boss further indicated that this outfit can only appeal to media owners "to be decorous in the way that they go about their responsibilities," and nothing more.
It is our opinion that, while government puts in place the appropriate controls, media owners and programme managers, as well as Editors and their production teams, would be guided not only by the diktats of objectivity and social stability, but also our communal sensibilities and cultural values.
It is interesting that at this stage the child delinquents do sot still appear to understand the situation that they have found themselves in because they may never have thought that they were doing anything criminal at the time that they did it.
That is why the onus is on us as parents, opinion leaders, community elders and teachers to train our children at home before they become a liability to the community and nation.
#TheThunderGhNews