POLITICS
John Mahama files petition at SC to challenge 2020 presidential election results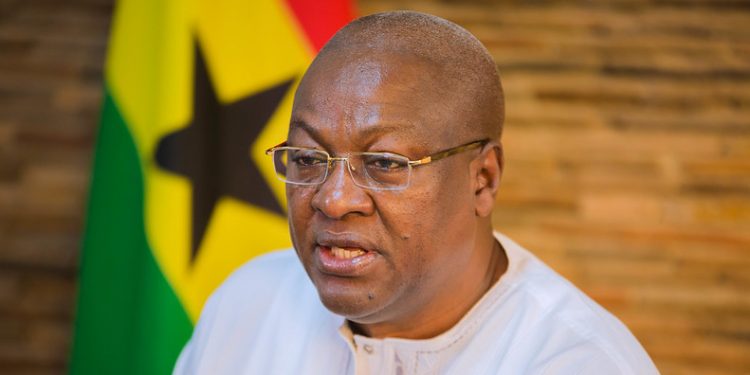 The National Democratic Congress (NDC) flagbearer, John Mahama, has formally filed a petition at the Supreme Court to challenge the outcome of the December 7, 2020, presidential elections.
The lawsuit follows weeks of street protests over alleged voter fraud and irregularities in the just-ended polls.
The suit was filed today, Wednesday, December 30, 2020, by Mr. Mahama's lawyers following the party's audit of the 2020 Presidential results "and extensive consultations with the National Executive Committee and Council of Elders of the party."
In a statement, the NDC said the petition details "serious violations of the 1992 Constitution by the Electoral Commission and its Chairperson and Returning Officer for the Presidential Election, Mrs. Jean Adukwei Mensa in the conduct of their constitutional and legal responsibilities."
The petition seeks among others, a declaration from the Supreme Court to the effect that, "the purported declaration of the results of the 2020 Presidential Election on the 9th day of December 2020 is unconstitutional, null and void and of no effect whatsoever."
The New Patriotic Party's (NPP) Nana Akufo-Addo won the election with 51.3 percent of the vote while Mr. Mahama followed in the second position with 47.7 percent of valid votes cast.
However, the NDC refused to accept the results because of its claims of malfeasance in the polls.
One of the issues the opposition party raised during its protests has been alleged rigging in the Techiman South constituency which the party says could have pushed the polls to a runoff.
Mr. Mahama is expected to addressing the nation later today at 8 pm on the petition filed and other related matters.
New election petition, same faces
This would be the second time the results of a presidential election are being challenged at the Supreme Court in Ghana's 4th Republic.
Ghana's first-ever election petition was in 2012 when Nana Akufo-Addo challenged the then-President, John Mahama's election victory.
According to the NPP, over-voting occurred at 1,722 polling stations, while voting without biometric verification occurred at 2,020 polling stations.
It also claimed that presiding officers did not also sign pink sheets at 1,638 polling stations, while the use of duplicate serial numbers on pink sheets affected 8,987 polling stations.
The petitioners further argued that if the results of the 10,119 polling stations were annulled, President Mahama's votes would have reduced by 2,622,551, which would have seen Nana Akufo-Addo emerge victoriously.
The eight-month challenge ended with the nine-panel Supreme Court upholding Mr. Mahama as the constitutionally elected President.