POLITICS
I've never been involved in galamsey – Mireku Duker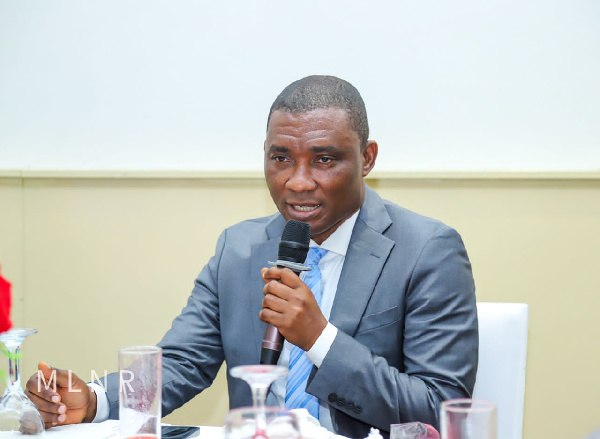 George Mireku Duker, a deputy Minister of Lands and Natural Resources has reacted to allegations leveled against him that he was involved in illegal mining in the Western Region.
Nana Nyonwah Panyin IV, the Dompim-Pepesa Chief in the Western Region had accused some top officials of the government including Mr Duker of being behind the illegal mining menace in the country.
He alleged that he has evidence to the effect that Duker and other officials are involved.
He claimed to have received several death threats in relation to the activities of illegal miners and said he would do whatever was within his power to ensure the canker was stopped within his jurisdiction.
But reacting in a radio interview monitored on Accra based Citi FM, Mr Duker said, "I will entreat Ghanaians to treat this statement with a pinch of salt.
"I will not lose focus, I will concentrate on my job as the deputy Minister responsible for mining. I know it is also an effort just to derail me, it is a strategy that, galamseyers when they see that you are coming after them, they create a situation where you will lose focus so that they will have their field day. But, we will not relent, we will push forward to ensure that the right things are done."
Source: Graphic online