SPORTS
Isaac Dogboe drops father as manager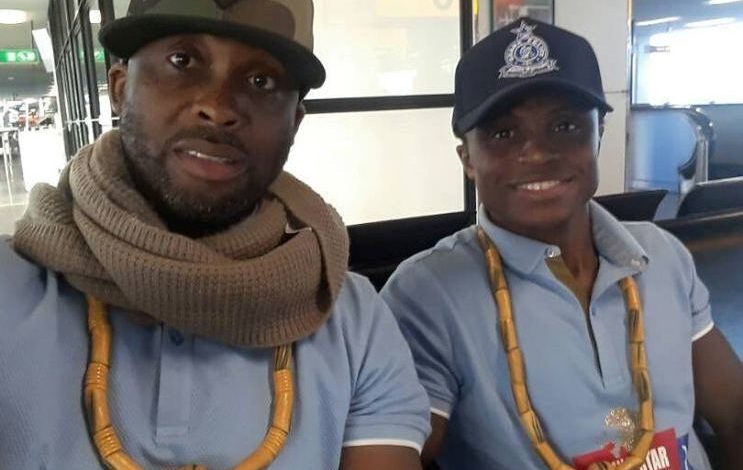 Former WBO Super Bantamweight Champion, Isaac Dogboe, has ditched his father, Paul Dogboe as his manager and trainer.
The "Royal Storm" Dogboe, who has been working his way back to world title contention after losing and failing to recapture his crown from Mexican Emmanuel Navarrete, has revealed he is proceeding without his father, who helped him win his first world title in 2018.
"Right now I'm self-managed, no more managed by my dad, a lot happened over the years and since I took control I said to myself, It's time to restructure and rebuild some of the bridges that were broken," he told Gh One TV.
"A lot of people are putting our situation in a negative light. The only thing happening between my father and me is that he's no more training and managing me and I don't see anything negative about that", he said.
"I informed him of my decision to want to be in charge and everything is fine, I hold my family in very high esteem. I believe if there's any problem between myself and my father, I believe he can call and sit me down as a son and talk to me."
The 26-year-old added: "My father has done a great job. He deserves all the praise."
"He's nurtured me from the beginning and if he wasn't part of my life, Isaac Dogboe won't be Isaac Dogboe."
Meanwhile, Paul Dogboe reacting to the decision of his son to part ways with him on Starr FM claimed he had no issues with Isaac Dogboe except with the way he went about the situation.
"I'm not angry that Isaac said I can't manage him anymore but the way he went about it upset me a little bit, he just sent me a text one day informing of his decision," he said.
"I asked myself, what if I spent all my time and money with him and had nothing, he'd have screwed me over with this decision"
"The decision he took is not a bad idea but he has to find his footing. He has to make sure he makes it. It's a challenge to him but I don't think he's going to fail. He can't fail," Paul added.
"Isaac Dogboe will do well because he's got everything. The foundation is good so if he does things well, he's going to excel and I wish him well"
With Paul Dogboe as trainer and manager, Isaac Dogboe claimed the WBO Super Bantamweight title in an 11th round TKO victory over Jessie Magdaleno in April 2018 and successfully defended it four months later against Japanese boxer Hidenori Otake.
But he lost it four months later in December 2018, succumbing to a Unanimous Decision loss to Navarrete, and then failed to recapture from the same boxer in April 2019, suffering a 12th round TKO defeat.
Dogboe's last fight was in July 2020 when he knocked out Chris Avalos in the 12th round of a non-title fight.
He has since been training in Ghana.