POLITICS
Investigate Mahama's claims of 1million thumb printed ballots – EC to Police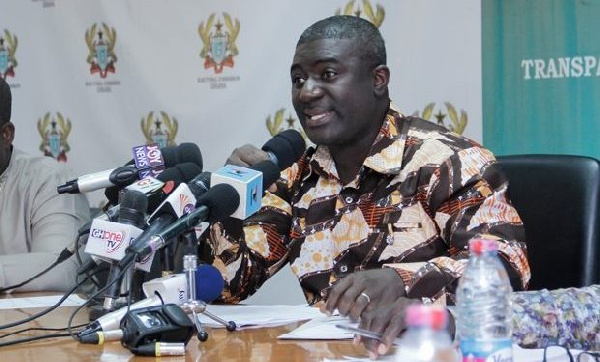 The Electoral Commission (EC) has called on the Police to investigate claims by John Dramani Mahama that the commission engaged in vote padding in the 2020 elections.
The 2020 flagbearer of the National Democratic (NDC) in his recent "thank you" tour alleged the EC padded one million votes in favour of President Akufo-Addo in the just ended election.
However speaking at the Electoral Commission's "Let The Citizens Know", series in Accra on Monday (25 October) , deputy chairman in charge of corporate service at the EC Dr Bossman Asare challenged Mahama to provide evidence to substantiate his claims.
"The former president has said the EC computed one million ballot papers in favour of the president(Nana Addo Dankwa Akufo-Addo), this is untrue , this is a great matter that can undermine the credibility of our electoral process and should not be ignored", he said.
"We call on him to provide evidence to support this claim , this is not a matter that should be ignored and we call on the Ghana Police Service to investigate,"
Bossman added "The transparency of our process makes this impossible to happen."