LOCAL NEWS
In 14 days, Kumasi records 16 fire outbreaks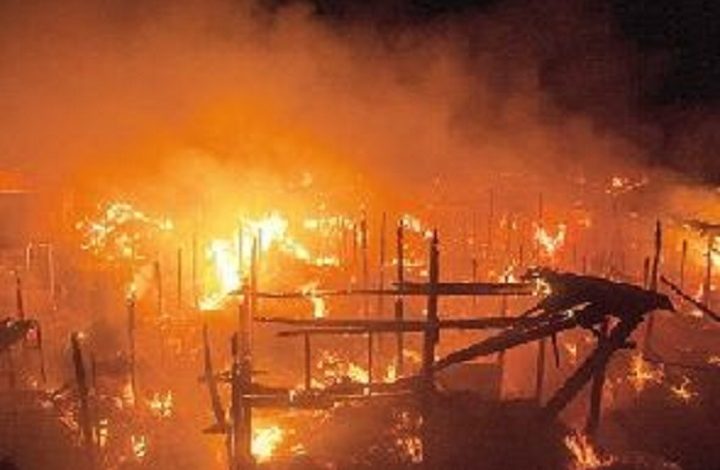 Residents in Kumasi in the Ashanti Region are worried as the country's second-largest city records 16 fire outbreaks since the beginning of the year.
Six out of the cases have been major fires that occurred in the last four days, according to officials of the Ghana National Fire Service.
Ekow Blankson, chief fire officer of the Ghana National Fire Service disclosed this to the media during a tour of affected areas including the Dagomba Line enclave and the Aboabo station which were hit by fire earlier this week.
He said, "…So far we've responded to 16 fires and that has caused us to be a bit worried…"
Blankson said the Ghana National Fire Service is worried over the number of fire outbreaks in the Region and that concerted efforts are needed to prevent such unfortunate disasters.
02:48
Fire outbreaks on the rise
Figures from the Ghana National Fire Service indicate that domestic fire outbreaks are on the rise in Ghana
Statistics of fire outbreaks in 2019 and 2020 projected that there were 1,822 and 1,910 fires from January to October in both years, respectively.
The domestic fire incidents from January to October, represented 39.63% and 35.67% of total fire outbreaks, respectively in both years.
This was followed by bush fires recording 608 in 2019 and 1,220 in 2020 in the same time periods.
There was an increase of fire outbreaks from January to October 2019 from 4,623 to 5,355 for the same period in 2020.