Editorial
IMF COMMENDATION SHOULD SPUR US ON TO THE ULTIMATE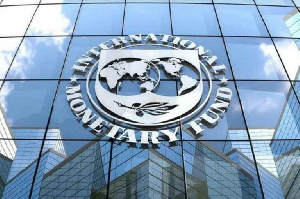 Over the weekend, the International Monetary Fund (IMF) commended Ghana for a good CIVID-19 pandemic fight.
The evidence was that, while Ghana almost may have fainted along the way, owing to complacency in complying with the World Health Organisation and Ghana Health Service safety protocols, we recovered and minimised deaths and infection rates as we "tested, traced and treated" successfully.
As we would admit, the dire economic situation facing us also afflicts the entire world and its governments. And the pandemic threatens, not only our socio-economic and developmental foundations, but also our very existence, which is manifested in what we see and hear about India, for instance, being overwhelmed by deaths.
As if that is not enough, we also hear the West, including the US, Europe and South America struggling to contain the negative effects of the pandemic. Left or right; centre or liberal; communist or socialist, the scourge is showing that it is no one's friend.
The dire situation is manifest in the fact of even well-endowed nations returning to a lockdown in which business and social protection initiatives are becoming trial and error on account of the mysteries surrounding COVD-19 outbreak and trail.
The refreshing fact is that Ghana is among the very few countries surmounting the ill-effects of the pandemic, having been also among the few whose economies grew fastest before the pandemic struck.
Yes, we just like other nations went into a lockdown. The good news, however, is that we recovered and applied the protocols successfully in sustaining our modest gains.
We secured food security and supported businesses to stay afloat. So, we were not exposed like some of the other countries, including West African neighbours visiting to find out how we did it.
That, in our opinion, is a commendation that we must not ignore.