POLITICS
I won't interfere with your work – AG to Special Prosecutor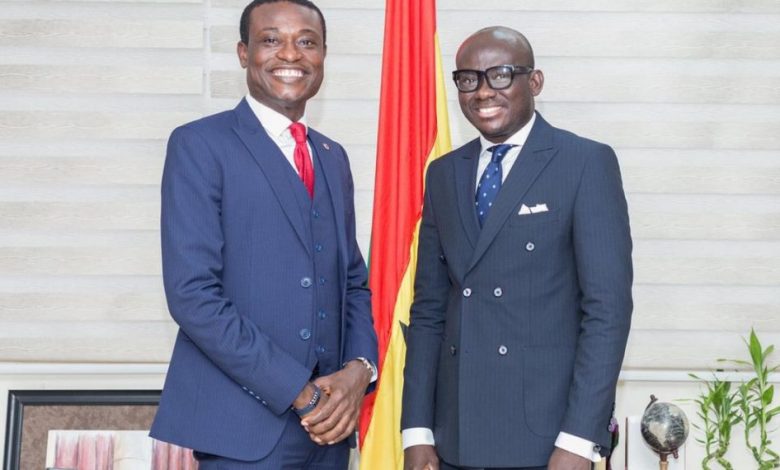 The Minister of Justice and Attorney General, Godfred Dame, has served notice he would respect the independence of the Office of the Special Prosecutor and would not stand in his way in the fight against corruption.
"I pledge to you my intention not to interfere with your work and I will not do that at all. I recognise your independence and I will make sure all the help you require is given to you from recruitment of competent personnel to budgetary allocation," Dame said when Kissi Agyebeng, the special prosecutor paid a courtesy call on him.
On his part, Agyebeng said he is currently reviewing all cases before him and the strength of his staff.
"I have about nine workers including drivers and cleaners, one prosecutor on secondment from your office, one investigator on secondment from the police. I am currently reviewing all cases before the Office," he said.
Agyebeng also appealed for attractive salaries for his staff to motivate them to work effectively. "You can't fight corruption with poorly paid staff and staff on secondments, it will be a lost battle," he said.
Agyebeng said he plans having in his fold 250 staff by the end of January 2022.
The special prosecutor was sworn into office on 5 August 2021. He was approved unanimously, barely an hour after his vetting, by the appointments committee of Parliament on Friday 30 July 2021.
Making corruption unattractive
He has promised to clamp down on corruption.
"I am not naive to assume that I am coming to stop corruption," Agyebeng said at his vetting. "There's no way I can stop corruption. God Himself will not lay claim to that, but I am going to make corruption very costly to engage in."
He added: "First, I am going to institute what I call 'Pressure for Progress' and in this quest, there will be a systemic review of all public sector institutions and the development of integrity plans."
Source: Asaaseradio