Showbiz
"I don't know why I should go through Angel Town before getting to Sarkodie" Kwaw Kese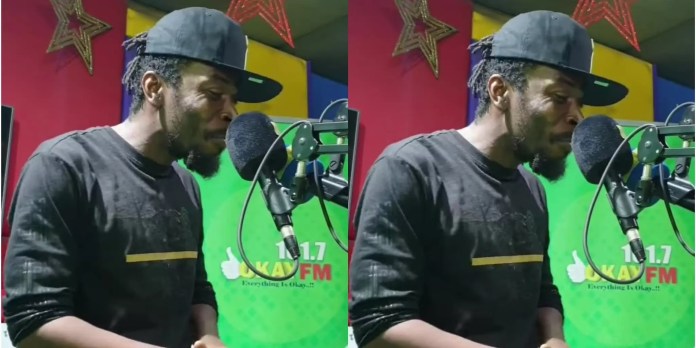 Kwaw Kese and Sarkodie's friendship has gone way back. They've been on songs together, went on tour, among other things that musicians with a good vibe do.
And if we recall vividly, Kwaw is Sarkodie's senior in the music game and in time past, he gave him the mileage a mentor would give to a mentee.
However, in recent times, the 'King of the street' has been angry with Obidi much to the surprise of fans.
Well, finally, the veteran rapper was on Abeiku Santana's show on Okay FM where he was asked what actually is wrong between him and Sark now.
In response, he said he feels Sarkodie has changed towards him because he is at the top today.
Kwaw Kese said sometimes when he calls or sends a message to the father of two, he doesn't reply. He added that sometimes he has to get to Sark through his manager and he feels this is not right.
"The love that I show Sarkodie, he doesn't show that love back, there are some people you don't have to go through people before you get to them", he remarked
"Okay I understand he's a busy man, we all get busy. But in his free time when he's less busy, I feel he can get back to me and say oh Kwaw I saw your missed call and message", Kwaw bemoaned.
"Even sometimes when I want to contact Sarkodie, he'll say I should do so through his manager. I feel that is not right because the love I showed him in the past, I feel he's not showing me the same love today", he continued.
Watch the video below: