Editorial
HAS MAHAMA ADMITTED THAT HE SENT A RAGTAG ARMY TO BATTLE?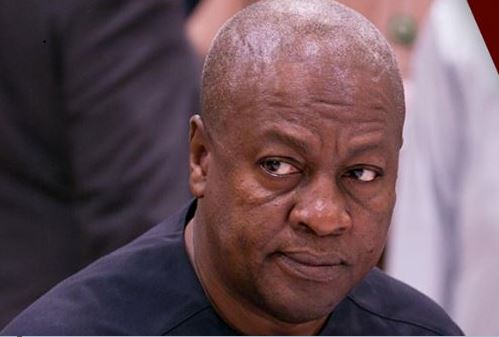 John Dramani Mahama may be speaking in tongues when he stated at a recent National Democratic Congress Professionals Forum that going into the 2024 general elections, the NDC will need professionals in helping monitor the processes, including collation of election results at all levels.
Admissions too late
That certainly implies that in the NDC's closet, they have quietly admitted that there were slips that showed up after the processes blameable on workers on the frontline including Rojo Metle-Nunoo, Johnson Asiedu Nketia as well Sam Ofosu Ampofo and Kpessa Whyte. In separate post-mortem meetings at Tema in Accra and Ho in the Volta region, the NDC in discussing its woes at the 2020 general elections had blamed their defeat on the Electoral Commissioner, without proving a penny the litany of allegations they assailed her with.
Embarrassing lies
At the Ho forum, the swansong of accusations had continued except that, at a more decent international forum organised by the CODEO, it came light that the CODEO figures and observations almost tallied with that of the EU Committee of Observers as well as those of their African and West African counterparts.
Unfortunately, for the NDC now, the picture from the Professionals Forum appears to connect with the message from the Supreme Court ruling and the Tema forum, where the accusation against the EC and the Supreme Court got shot down by the arguments by NDC cadres, who are claiming that the NDC did not effectively collate any results, nor accounted to the party on figures that they claim should be enough to give Mahama a second round benefit of the doubt.
Intriguingly within two weeks alone, the NDC has exposed itself as a lying machine unheard of in the history of politics in Ghana, with the cadres firing salvoes that threaten to scuttle Mahama's chances in 2024.
Reform hopes
The only hope of the NDC in the opinion of The Thunder is that a respected member has assured the CODEO forum that going forward the party may have to begin igniting itself by looking inward for the reasons for the poor performance at presidential level.
That should be the way the NDC should have earlier trod than taking the nation through that concert and clowning, including this last botched Techiman South court concert.
Has Mahama admitted that he sent a ragtag army to battle in 2020? Yes, he has.