POLITICS
Government's COVID-19 management proves efficiency of Akufo-Addo leadership – Freddie Blay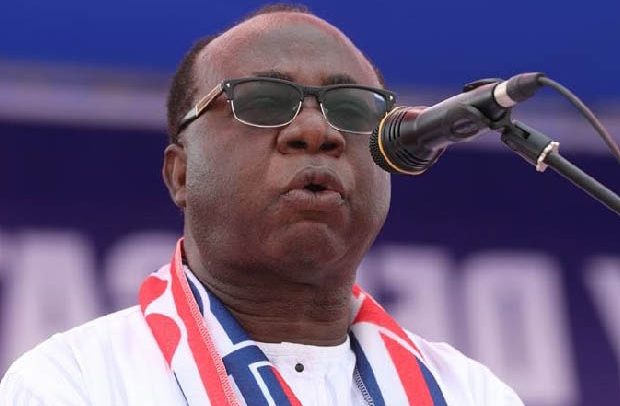 The Chairman of the governing New Patriotic Party (NPP), Mr. Freddie Blay, has noted that the NPP government has so far proven its ability to better position Ghana for economic growth and prosperity even in the face of difficulties.
He explains that the NPP government has excelled in its leadership, in managing the coronavirus disease (COVID-19), adding that the government would continue to work to ensure that the country's democratic system is beneficial to all Ghanaians.
"The COVID-19 pandemic has tested our ability to manage the country, even in very difficult circumstances. The NPP, led by Nana Addo Dankwa Akufo-Addo, has excelled in its leadership in managing the COVID-19 crisis in the country and proving the efficiency of our party in government," he said.
Mr. Blay was speaking during a ceremony to mark the 29th anniversary of the NPP at its headquarters in Accra, on Thursday, August 5, 2021.
The celebration is on the theme, "NPP at 29: a tradition for stability, prosperity and continuity".
The event was attended by President Akufo-Addo, Vice President Mahamudu Bawumia, and other national executives of the party.
The NPP Chairman, indicated that it was time for the NPP to develop an improved version of democracy that provided quality and long lasting development beyond the four-year cycle for the citizenry.
"When it comes to Ghana body politic and democratic development, as champions of democracy, the NPP owes Ghanaians a duty of care in ensuring that our democratic system is beneficial to its people.
"The party must have a clear roadmap on how it seeks to remain in power beyond 2024 and work hard for the government to achieve such a very ambitious task," he urged.
He said the occasion of the party's 29th anniversary calls for sober reflection on the democratic journey both for the party and the country. "Let us ask if our best has been good enough for the greater Ghanaian population and ensure that we create a stronger reconnection with the people," he added.
Mr. Blay also used the opportunity to encourage members of the party to prioritise unity within the party to enable it achieve its objectives.
"I want to charge the members of the party to prioritise unity over parochial interest. This is the only way that we will still be on top of government and our contract with the people of Ghana in terms of its development."
Source: Graphic online