SPORTS
#GOCElections: Incumbent Ben Nunoo-Mensah retains seat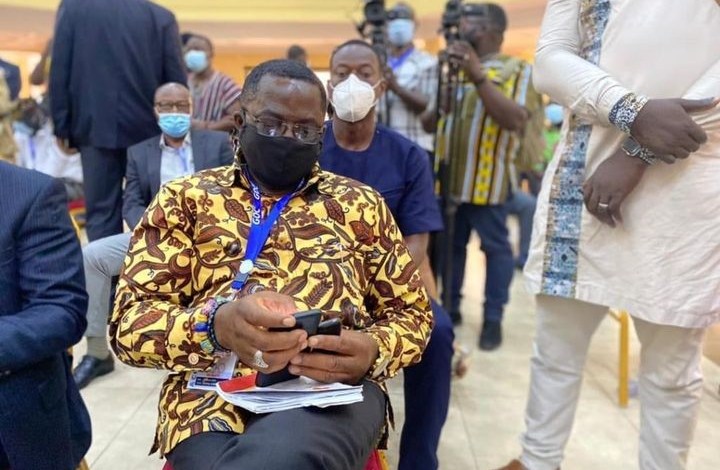 Ben Nunoo-Mensah has been re-elected as president of the Ghana Olympic Committee for another four-year term.
He polled seven votes more than his challenger Richard Akpokavie's 28 votes at the GOC's Elective Congress held at the Academy of Arts and Sciences, Accra on Monday 15 March 2021.
Nunoo-Mensah will be assisted by Paul Atsu who won the first vice president's slot after polling 37 votes to beat Mawuko Afadzinu who polled 26 votes.
The second vice-president position was won by Frederick Otu after he polled 51 votes to beat Evans Yeboah who polled 12 votes.
Meanwhile, former sports journalist Charles Osei Asibey lost the contest for the third vice-presidential slot after Mohammed Mahadi polled 40 votes; 17 more than Asibey managed.
In other results, Mohammed Shahnoon polled 41 votes to become the new general secretary of the GOC. His opponent Richmond Quarcoo could only manage 22 votes.
He will be assisted by Ahmed Shaib who polled 44 votes to win the deputy general secretary slot. He beats off competition from the General Secretary of the Ghana Athletics Association, Bawa Fuseini, who had 19 votes.
Other results:
Treasurer:
Frederick Acheampong – 41 Christopher Essilfie – 22
Assistant Treasurer:
Isaac Aboagye Duah – 41 Christopher Darko-Amankrah – 22
One elected member; Dr. Bella Bello Bitugo
Three other members elected by Congress; Rev. Emmanuel Nikoi, Michael Nkow Ayeh, and
Emmanuel O.Asare
Four representatives of and elected by the national federations; Michael Aggrey, George Okoe Lamptey, Albert Frimpong, and Emmanuel Tetteh Delphina.