Editorial
GIRL OR SPOUSE BEATING STILL CRIMINAL IN GHANA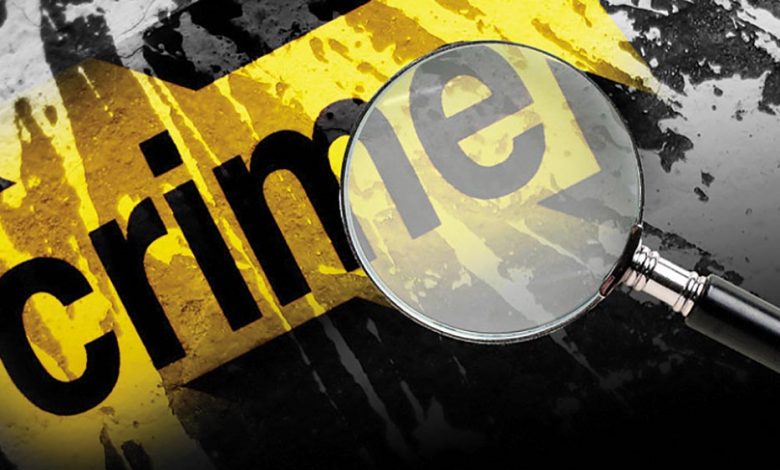 Within the last few days, we have heard and read reports about a businessman brutally assaulting her spouse, resulting in sickness and death.
That tragic incident was to be followed by another case involving a public official. He is also alleged, not only to have been regularly beating her girlfriend to a pulp but that he sealed that act of violence, by ensuring that the girl did not live to play jealousy.
Smooth criminality
From all indications, granted that the stories are true, both men may be considered 'educated' or 'decent;' otherwise, women would not be wasting their time on them, despite the acts of cruelty characterizing the sour relationships.
As the reports reveal, these were not accidental, a one-in-a-hundred case about some 'angry' farmer in some 'rural' community luring a nagging wife to farm and attacking her with a machete; these were people who were 'responsible' in the estimation of society, the spouse and girl, who have lost their lives in the two pathetic incidents.
Everyday occurrence
While these two incidents are fortunate to have been recorded because it has been reported on, most Ghanaians know that such incidents are everyday occurrences.
At least, the assault or battery, particularly on the part of young men against their spouses and girls has become so rampant that we are compelled, sometimes, to ask ourselves if these girls have no families or relations.
From the streets of Agbogbloshie through Odododiodioo, down to Chorkor and Teshie, the sight and sounds of girls being beaten and dragged along streets and alleys are a common sight.
DOVSU
As for cases that eventually show up at the Domestic Violence Unit of the Ghana Police Service, we know they do so because those involved are basically those aware of their rights.
Even here, the numbers going out and coming in over cases that are apparently overwhelming the hardworking, over-tasked police officers are huge.
Monitoring, managing through counseling, and prosecuting delinquents have been tedious work, particularly when the men, most of the time, the delinquents in the matter, play hide and seek with the police officers over proposals that would moderate the situation and offer relief to the victim.
Parents, take charge
In the two reported cases, we believe both suspects in the matter have relatives who are aware of the relationships and their degeneration. We should be surprised if they or friends didn't know.
We should also be surprised if the girl and spouse who have both exited life in such a painful manner didn't know the relationship was worsening and that a separation would be a sensible thing to do.
As we would admit, all that depends on the kind of training a girl or boy has had; and that puts the blame squarely on parents who have not been responsible enough to themselves and so do not discern when they should intervene in the life of their growing kids.
Deterrent
Whatever the police come up with, there is the need for our agencies of law and order to begin being tough with these domestic violence incidents that begin with village love scenes in which being beaten is 'sweet' and an occupational hazard and dying too late a crime.
It is our opinion that, while the police continue with its investigations, tightening of the screws on the delinquents would be maximal, in deterring future incidents.
Girls or women and spouses are citizens with rights. This nonsense must stop. Of course, there are cases in which the victims are men; however, these are clear exceptions.
Women, girls, spouses must also be sensible to know when enough is enough. Staying in a relationship that is going downhill doesn't tell a good story about us to society or our friends, particularly, if that relationship lands in the graveyard, instead of the 'wonderland' that both anticipated.
** The Thunder Gh News | News In Flash! here
Follow us on Twitter: @TheThunderGh
#TheThunderGhNews