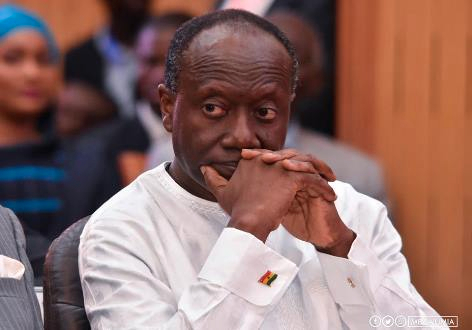 Finance Minister-nominee Ken Ofori-Atta continued his defense of the Agyapa deal insisting that the government broke no laws in its appointment of the transaction advisor despite the scathing assessment done by the Special Prosecutor's office.
Speaking during his vetting, Mr. Ofori-Atta intimated that the deal remained on the right side of article 181(5) of the constitution which requires any international business or economic transaction to which the government is a party be authorized by Parliament.
"I do not feel that we broke any rule and I think the AG [Attorney General] will be able to give you a firm assessment of that," he said in response to a query from James Agalga, a Minority MP on the Appointments Committee.
Mr. Ofori-Atta further said the misgivings with the deal were not in Ghana's interest.
The government through the Minerals Income Investment Fund, set up Agyapa Royalties Limited to securitize Ghana's gold royalties.
"Such conjectures are inimical to growth, and it does not help the kind of freedom of policy orientation and innovation that we require for this country to grow."
Given Ghana's standing as the largest exporter of gold, the nominee said "something different must be done and something different must be done within the remits of our constitution."
Earlier on in the vetting, Mr. Ofori-Atta criticized the corruption risk assessment of the deal in which the then-Special Prosecutor, Martin Amidu, drew a link between the transaction advisor appointed on the project, Imara Corporate Finance of South Africa, and Databank Financial Services, a Ghanaian company co-founded by Mr. Ofori-Atta, who was Finance Minister.
"To acknowledge a document in which your citizens were not able to give their views on that is something we should not encourage," he said again.
Background
Under the deal, Ghana was to own 51 percent of the Jersey-based company Agyapa Royalties and the remaining shares would be listed on the London Stock Exchange.
In return for securitizing the future revenues, the government has argued that it could raise at least $500 million in capital to ease their growing debt crisis and invest in developmental projects by listing the remaining 49 percent of shares.
But the government was criticized for not being transparent with the deal and a subsequent corruption risk assessment by the Special Prosecutor.
Among other things, the Special Prosecutor concluded that the deal violated multiple laws whilst the appointment of transaction advisors, did not meet the "fundamentals of probity, transparency, and accountability."
Though the President instructed the Finance Minister to re-submit the deal to Parliament in light of the report, the Special Prosecutor, Martin Amidu, claimed the President tried to interfere in the deal and subsequently resigned.