NEWS
Ghana's COVID-19 death toll now 656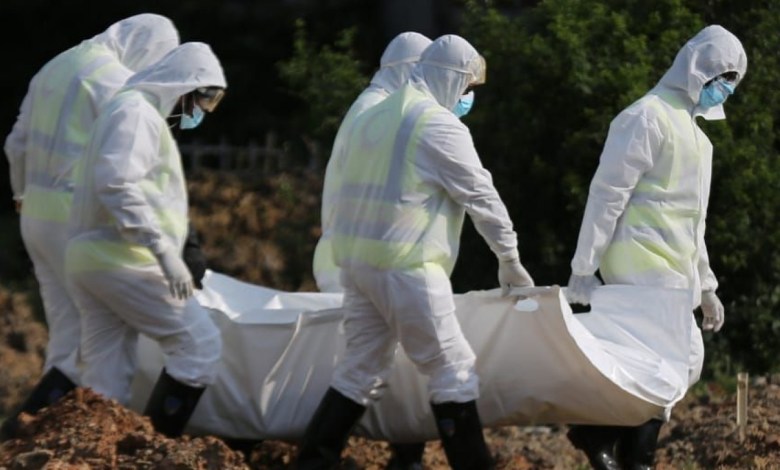 At least nine more persons have died of COVID-19 pushing Ghana's death toll to 656, a Ghana Health Service (GHS) update revealed.
The country's active cases now stand at 4,728  after 272 new coronavirus cases were confirmed at the laboratories.
As at 5 March 2021, the GHS reports that the country's total confirmed cases increased to 86, 737 out of which 81, 299 have recovered.
So far, 66 persons are in severe condition while 25 remain critical, according to GHS. Cases detected at the Kotoka International Airport (KIA) are 1,251 with 1,122 recoveries.
Breakdown of regional cases: 
Greater Accra Region – 48,466
Ashanti Region – 14,965
Western Region – 5,478
Eastern Region – 3,904
Central Region – 3,047
Volta Region – 2,111
Northern Region – 1,458
Bono East Region – 1,237
Upper East Region – 1,232
Bono Region – 1,105
Western North Region – 808
Ahafo Region – 666
Upper West Region – 444
Oti Region – 308
North East Region – 160
Savannah Region – 97
Non-vaccine takers won't be sanctioned
Meanwhile, the government has denied media reports that it intends passing laws to sanction Ghanaians who refuse to take the COVID-19 vaccine, a statement from the Information Ministry said.
"The said reportage is false. Government has neither taken nor announced any such decision," the statement stressed.
It added: "The general public is advised to ignore such false publications. Ghanaians are, however, encouraged to take the vaccine to reduce the risk of severe COVID-19 illness."
Ghana's full vaccination programme started on 2 March after high-profile personalities including President Nana Akufo-Addo and vice-president Dr. Mahamudu Bawumia and their spouses took their jabs publicly.
The country has received over 650,000 vaccines through the UN-backed COVAX facility and the government of India.