BUSINESS NEWS
Ghana's $8.8bn reserves will preserve cedi stability – global analysts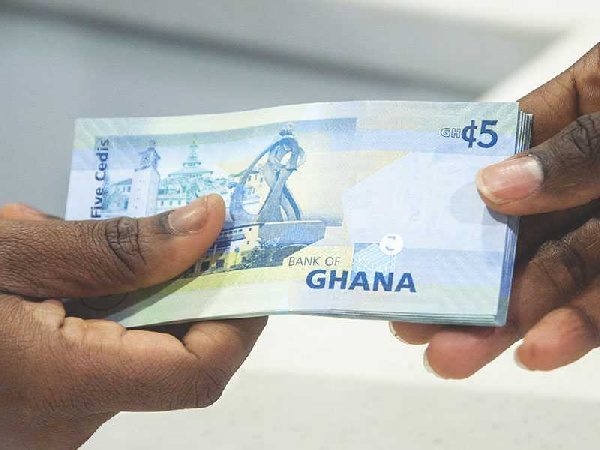 Economic Report
For those claiming that Ghana's debt profile is so gigantic that it puts Ghana among poor nations, global financial analysts Fitch Solutions says a big 'No No'.
According to the global financial watchers, Ghana's Gross International Reserves is expected to rise by 11.1% this year to an average of US$8.8 billion, about 4.5 months of import cover, Fitch Solutions, research arm of ratings agency, Fitch, has said in its April 2021 Africa Monitor Report.
This is a huge fillip to investment, economic recovery and growth, they insist.
That remarkable increase in the reserves is as a result of robust global growth which has triggered demand for Ghana's export commodities including oil, gold and cocoa, they posit.
This is expected to preserve the stability of the cedi at around GH¢5.80 pesewas to the dollar in the first few months of this year.
"The BoG maintains adequate foreign reserves to continue its managed float policy in the coming quarters. We expect gross reserves to rise by 11.1% in 2021 to an average of US$8.8bn (or 4.5 months of import cover, compared to an estimated 4.2% in 2020) as robust global growth bolsters demand for Ghana's export commodities such as oil, gold and cocoa."
Furthermore, Fitch Solutions Africa Monitor Report pointed out that "the cedi was among the most stable Sub-Saharan African currencies in 2020, depreciating by a fairly moderate 4.6% over the year – compared to 7.9% for the Kenyan shilling and 8.0% for the Nigerian naira – largely as a result of interventions by the Bank of Ghana (BoG)".
The Bank of Ghana put the country's Gross International Reserves at the end of February this year at US$8.71 billion, providing cover for 4.2 months of imports of goods and services.
Fitch Solutions said although dollar demand from importers will rise during the year, amid a general improvement in economic conditions, the increase – and the resulting pressure on the cedi – is likely to be relatively muted in the first half of the year.
This will keep prices of many imported goods unchanged, unless taxes go up.
The cedi strengthened by 1.1% against the dollar in January this year, therefore more than recovering from its modest 0.3% fall in December last year.
Exports to be buoyant
Fitch Solutions also said exports are likely to pick-up relatively swiftly, on the back of rebounding growth in major markets – notably China, which is one of Ghana's single largest export market.
This is expected to result in an improve terms of trade.
Economic recovery
Fitch Solutions also said Ghana's economic recovery is likely gather pace in the second half of the year as rollout of a Covid-19 vaccine begins at scale (the government says it expects to procure 17 million doses of a vaccine by June).
This will enable the gradual removal of remaining social distancing measures.
"Although exports are also likely to rise, the rebound in imports will contribute to persistent pressure on the current account, which we forecast will remain in deficit over the coming quarters."
#TheThunderGhNews