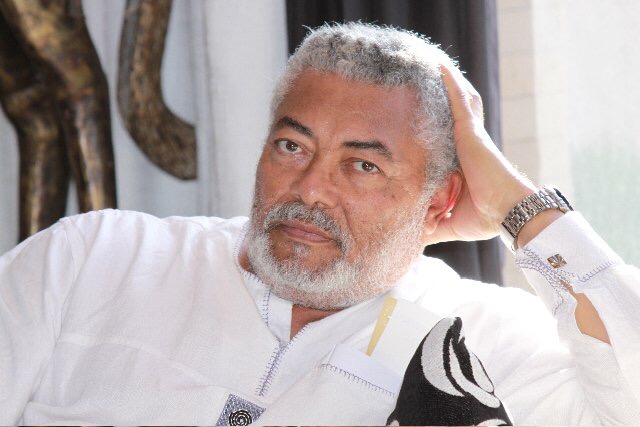 For over one month now, Ghana has been mourning a great son of the nation.
Little wonder, interested parties, including politicians, religious and traditional leaders, are clamouring to have him rest where they could 'access' his 'immortal' remains.
Jerry John Rawlings painfully excited, after a short illness and would be departing to his Maker this week, having exited this life at a time that no one expected.
The three-time-Head of State and the radical politician is leaving the nation at a time the two leading political parties, the National Democratic Congress and the New Patriotic Party, are engaging each other in cut-throat fashion, instead of finding common ground to push a Ghana agenda.
Irreplaceable
Without any dispute, Jerry Rawlings will be sorely missed. Indeed, that is manifest in how both political parties responded to his uncharacteristically laidback posture during the last political campaign presidential and parliamentary elections.
That notwithstanding, he was alive and kicking and contributing to the national debate, enjoying his favourite topic, which is probity and accountability and how Ghana, whether NPP or NDC, needed those ingredients to develop faster – before his departure.
Large personality
We believe his departure at that fateful period put a dimmer on the ceremony that inducted into office the second time, as other world leaders, including political leadership in our West African sub-region, graced the induction service for incumbent Ghanaian President Nana Addo Dankwa Akufo-Addo, with the NDC, his own party, missing in the sacred event.
Sad therefore that Jerry Rawlings would depart this life, without signalling a Good-bye to his party, family, friends and the nation at large.
Tributes
Tributes have, since then, poured out from rank and file Ghanaians, politicians, traditional and religious leaders as well as political opponents to his greatness and contribution to national development and African unity.
Such has been his contribution that even enemies have had to admit that Ghana has lost a statesman who, though he announced his presence on our political stage in sights and sounds of lightning and thunder, yet had to exit quietly.
He put Ghana first
He put the nation first in several ways, including the inclusive manner in which he picked citizens to draft a Constitution for the nation and transit into a democratic state.
And he also made history for his successful fight against Guinea worm at a time most African and West African states were struggling in controlling the disease as a result of huge deficits in making potable water available to vulnerable communities.
We could also remember him for initiating an Economic Recovery Programme that brought us into warm partnerships with the global financial institutions in pursuing our pragmatic economic policies in a then polarised world.
Unique leader
He was head of the Armed Forces Revolutionary Council interregnum, and also Chairman of the Provisional National Defence Council. Additionally, he became the President of Ghana under the tenure of the 1992 and 1996 NDC administrations.
Ghana, today, also mourns a rare persona who made unparalleled history as an African President who came from the barracks to civil life, without perpetually imposing military culture in a sub-region with changing political dynamics.
May his soul rest in peace, and may Ghana become richer for the legacies he left behind as a great statesman.