AFRICA
Ghana ranked 75th out of 180 countries in the 2020 Corruption Perception Index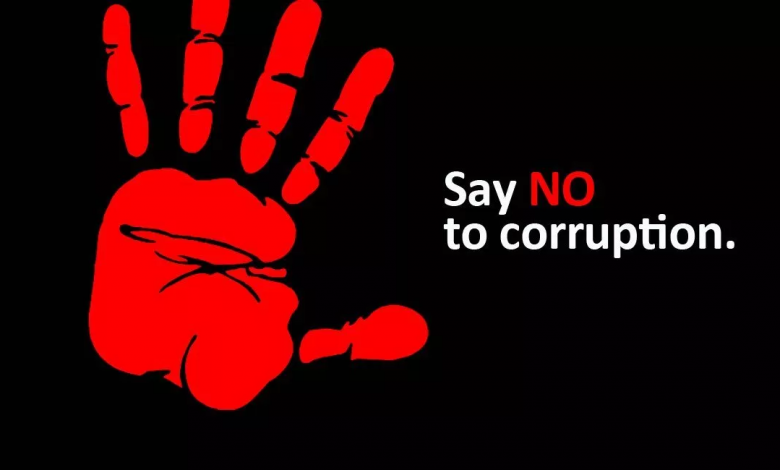 Ghana has been ranked 43 out of a possible clean score of 100 in the latest 2020 Corruption Perception Index CPI released by Transparency International.
The survey also ranked the country 75 out of 180 countries/territories included in this year's index.
A statement issued by the Ghana Chapter of Transparency International said the  CPI score indicates that Ghana gained two points compared to its 2019 score of 41.
Ghana's score also exceeded the Sub- Saharan African (SSA) average score of 32 and is equal to the global average score of 43.
The latest CPI scores and ranks 180 countries and territories by their perceived levels of public sector corruption.
It draws upon 13 data sources that capture the assessment of experts and business executives on a number of corrupt behaviors in the public sector. The survey uses a scale of zero (highly corrupt) to 100 (very clean).
Global Highlights
 In the 2020 CPI, Denmark and New Zealand topped with 88 points each. Syria, Somalia, and South Sudan are at the bottom with 14, 12, and 12 points respectively.
The highest-scoring region is Western Europe and the European Union with an average score of 66, while the lowest scoring region is Sub-Saharan Africa with an average score of 32.
Significant changes
Since 2012, the earliest point of comparison in the current CPI methodology, twenty-six (26) countries have significantly improved their CPI scores, including Ecuador (39), Greece (50), Guyana (41), Myanmar (28), and South Korea (61).
Twenty-two countries significantly decreased their scores, including Bosnia & Herzegovina (35), Guatemala (25), Lebanon (25), Malawi (30), Malta (53), and Poland (56).
Nearly half of countries have been stagnant on the index for almost a decade, indicating stalled government efforts to tackle the root causes of corruption. More than two-thirds of countries scored below 50. 
| | | | |
| --- | --- | --- | --- |
| COUNTRY | 2020 CPI SCORE | WORLD 2020 CPI RANKING | SSA 2020 CPI RANK |
| Seychelles | 66 | 27 | 1 |
| Botswana | 60 | 35 | 2 |
| Cabo Verde | 58 | 41 | 3 |
| Rwanda | 54 | 49 | 4 |
| Mauritius | 53 | 52 | 5 |
| Namibia | 51 | 57 | 6 |
| Sao Tome and Principe | 47 | 63 | 7 |
| Senegal | 45 | 67 | 8 |
| South Africa | 44 | 69 | 9 |
| Ghana | 43 | 75 | 10 |
| Benin | 41 | 83 | 11 |
| Lesotho | 41 | 83 | 11 |
| Burkina Faso | 40 | 86 | 13 |
| Ethiopia | 38 | 94 | 14 |
| Tanzania | 38 | 94 | 14 |
| Gambia | 37 | 102 | 16 |
Recommendations by GII
Though in Ghana, the government's measures at managing the pandemic and its related impact in 2020 were generally commendable, still outstanding is the issue of accountability. To reduce incidences of corruption and better respond to current and future crises, Ghana Integrity Initiative recommends that Government:
1.Strengthens oversight institutions to ensure resources reach those most in Anti-corruption authorities and oversight institutions must have sufficient funds, resources, and independence to perform their duties in real-time to identify and prevent diversion of government support
2.Enforces procurement rules to all Government must stay within the Public Procurement (Amendment) Act 663 while preventing the abuse of single-source procurement during emergencies like COVID-19
3. Ensures open and transparent contracting to combat wrongdoing, identify conflicts of interest and ensure fair pricing
4. Publishes relevant data and guarantee access to information to ensure the public receives easy, accessible, timely, and meaningful information including – (i) COVID- 19 procurement contracts above a minimum value, (ii) names and beneficial ownership of companies awarded contracts, (iii) validating delivery of services and goods, and (iv) developing specific budget lines for COVID-19 reporting
5. Speeds up the digitization of the economy to facilitate more efficient and transparent delivery of key services in the pandemic period and also facilitates the ease of doing business and prevent artificial opacity
6. Defends democracy and promote civic space and rights to create the enabling conditions to hold governments
Read the full report below: